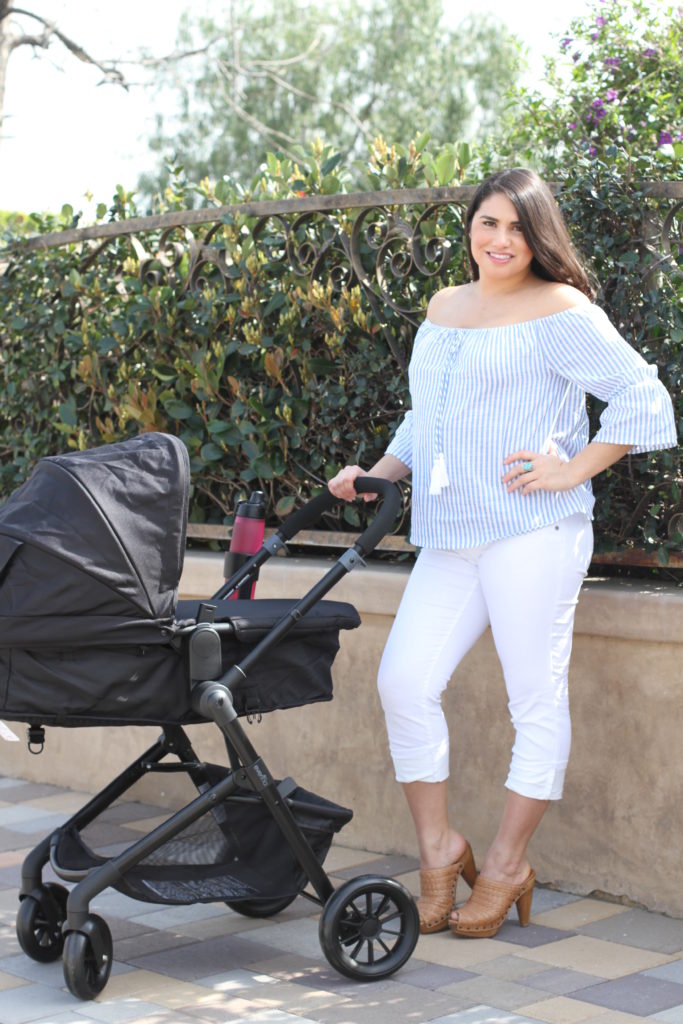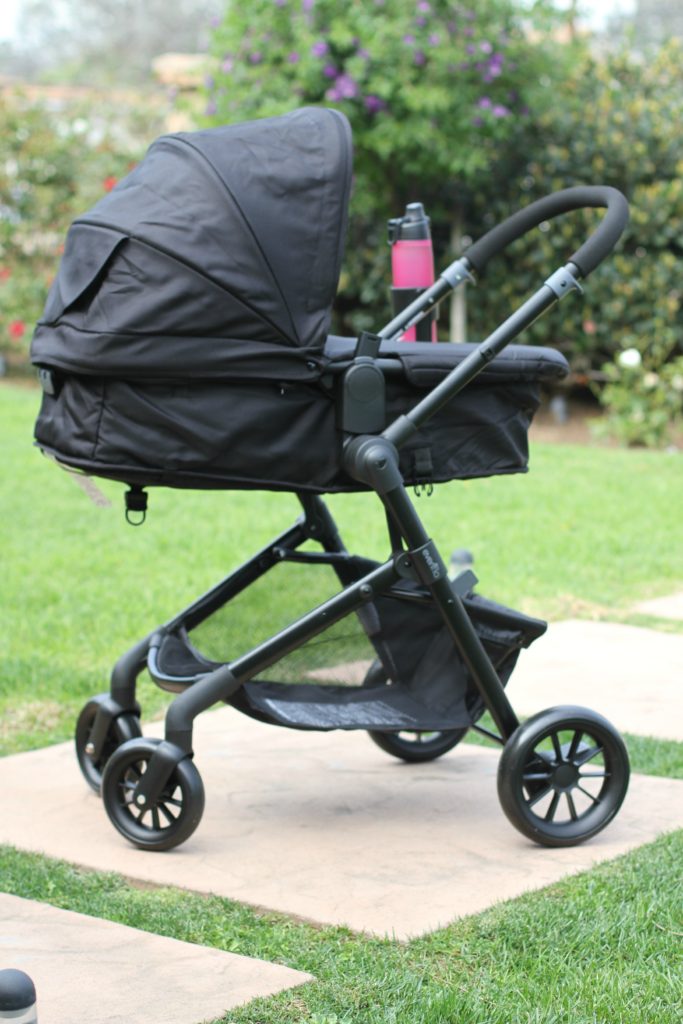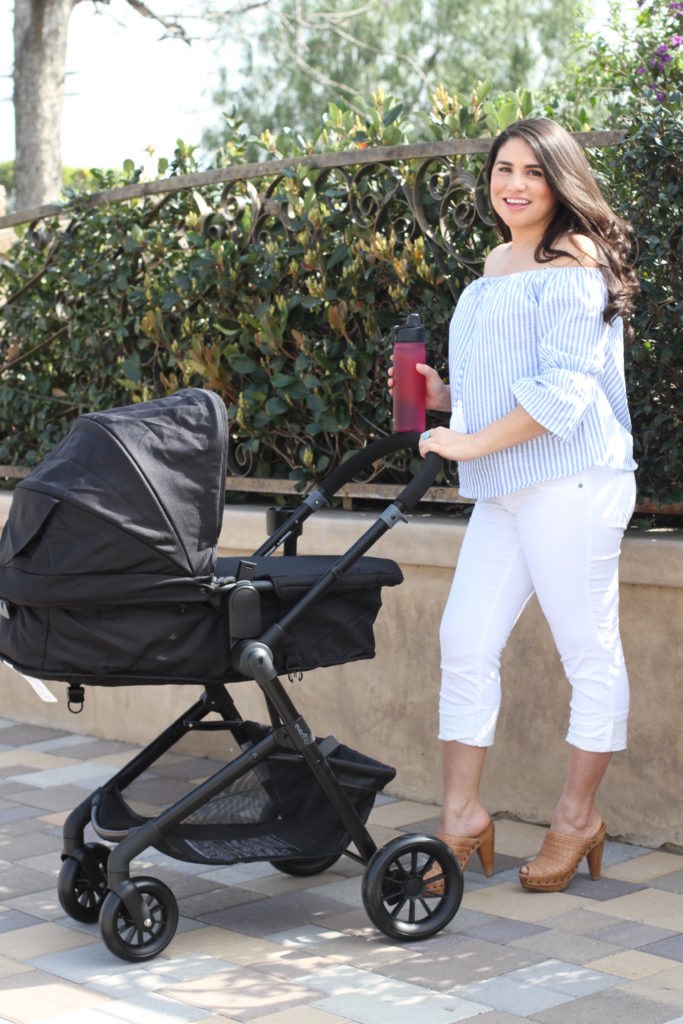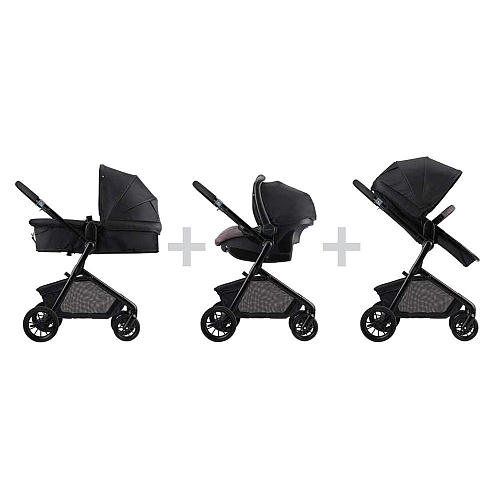 When it came to choosing a car seat & and stroller for little Liv I knew that I wanted a travel system. A travel system is essentially a car seat that goes from car to stroller. It's an easy way to go from car to stroller without having to unfasten the baby out of the car. It's especially great for newborns & infants and I heard so many great reviews from my mommy friends that swear by travel systems. They told me it would be easier to use as well as store away. For ideas on the perfect car seat stroller combo, take a look on Strollerbuzz for some great reviews on the best buys.
So when Jonathan and I went out shopping for our very own travel system we wanted to make sure that we were not only choosing a car seat/stroller that would be gender neutral for our next little bundle of joy but we also wanted to make sure that it was safe to use and that it fit into our car easily and that baby Olivia would be comfortable to take long strolls in it during the spring and summer time months. I have a Mercedes sedan and the back seats are pretty narrow. Before heading out to shop around for we took the back seat measurements. Olivia would be the only one in our back seat since I'm normally driving and when we do take my car out on the weekend Jonathan is normally driving while I'm riding front passenger. When we went searching for the perfect Travel System I immediately was drawn to the The Evenflo Pivot Travel System. It's a stylish travel system with three reversible modes. It features a Large, 3-panel canopy provides full coverage canopy which is shown here, Cruiser tires and ergonomic handle offer a smooth ride and effortless handling. Which made me fall in love with it. I know that our baby will be comfortable and enjoy being in her stroller and car seat.
We also wanted to make sure that the travel system would be easy to clean. Since babies need to eat frequently and sometimes have accidents it was important that I can machine was the seat pad. This travel system allows me to remove the seat pad and machine wash it which is great for accidental spills! The Pivot Travel System car seat is made with a smooth fabric that will wipe clean more easily than a textured fabric that I've seen on other travel systems car seats/strollers. Which is another great reason why I loved this the Pivot Travel System! . Jonathan & I are so excited and we can't wait to welcome baby Olivia and take her for a stroll in her new Evenflo Pivot Travel System. We know she will like it as much as we do!
To shop more items for Evenflo click here.
Thank you Evenflo for sponsoring this post. All opions and comments are my own.