Let's talk about hair.This is one of my favorite topics that I can spend hours talking about to my aunt and friends who are hair stylists. This holiday season you can save on spending on your hair stylist and pick up one simple tool to recreate different Holiday hairstyles. I'll be showing you how to create Holiday Waves with one simple tool, the BEACHWAVER® S1, the official hair tool of the Victoria Secret's 2015 show.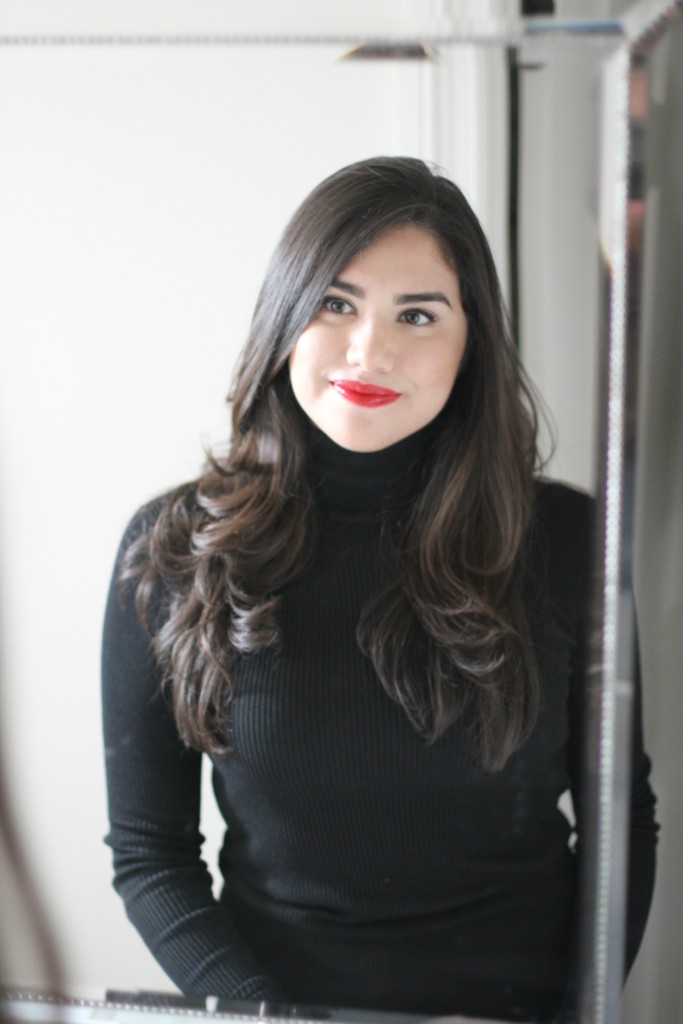 Step 1:
Start with clean air/blow dried hair I love to use Pureology Hydrate Shampoo & Conditioner to prep my hair to insure that it's smooth and free of frizz.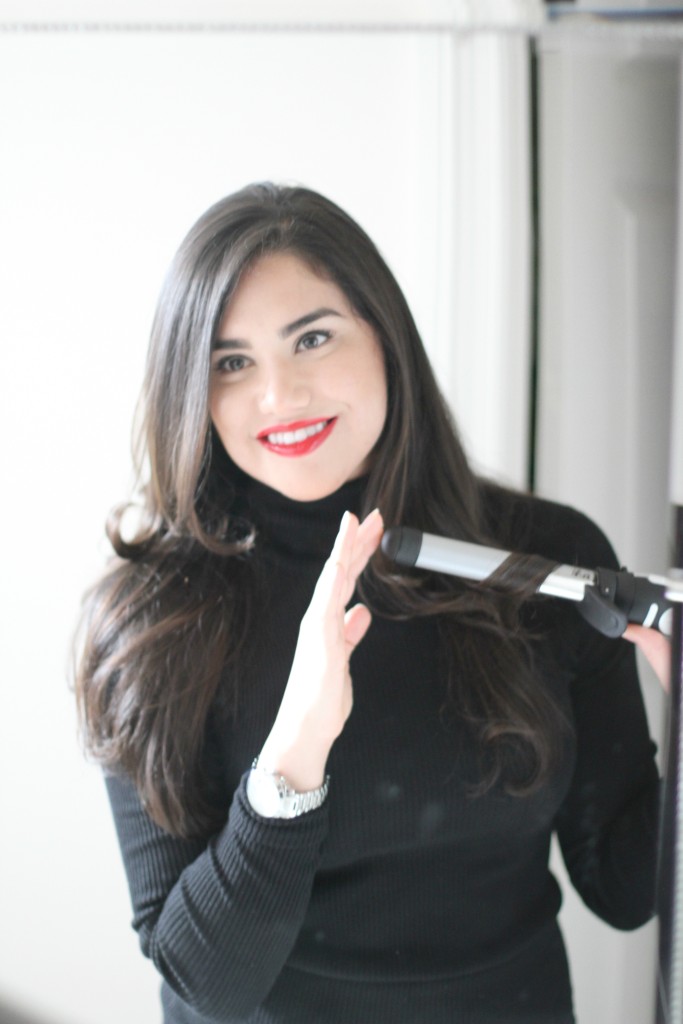 Step 2:
Open clamp and clamp a small section of hair, hold the arrow button to start the rotation, releasing the button when you would like to stop the rotation. I like to stop 1 inch away from my scalp.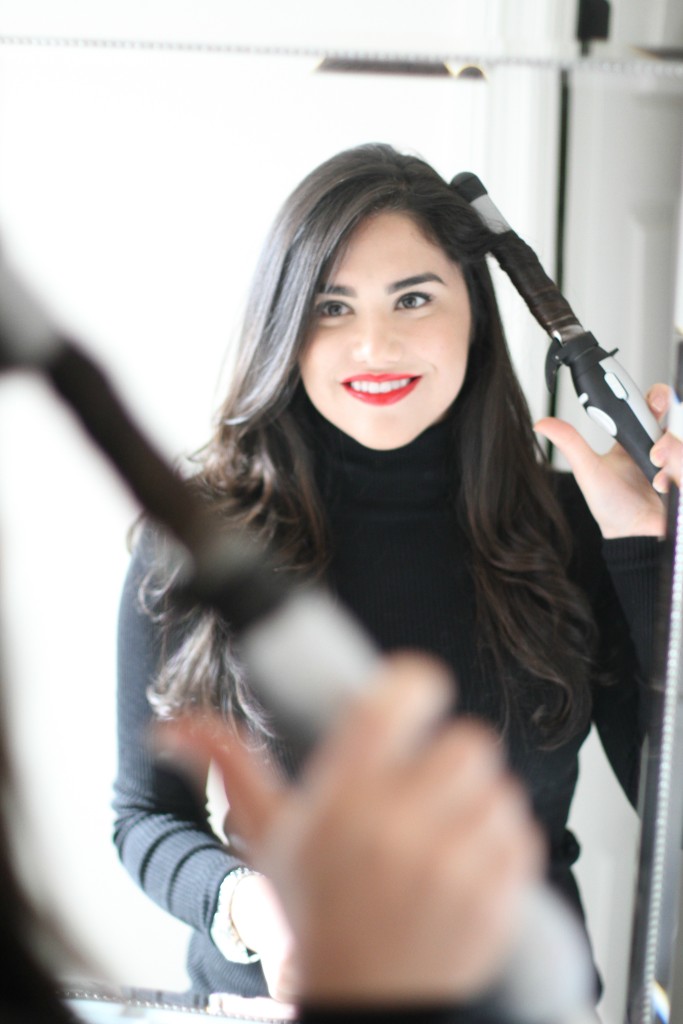 Step 3:
Hold for 2-3 seconds, then open clamp to remove curl. Press the home button to reseat camp and repeat the process for beautiful waves.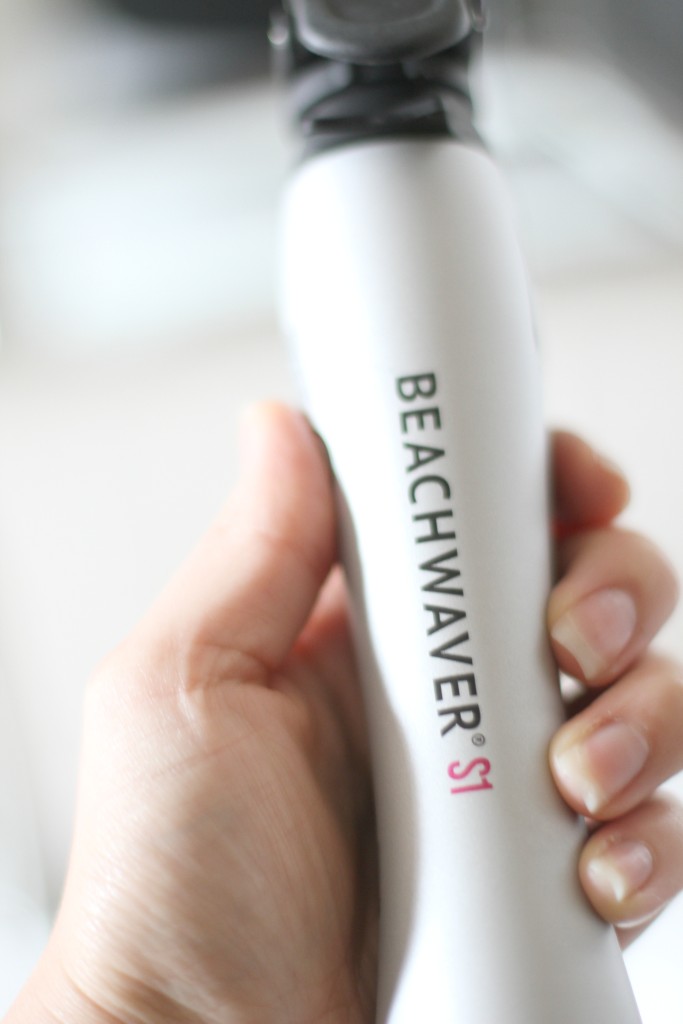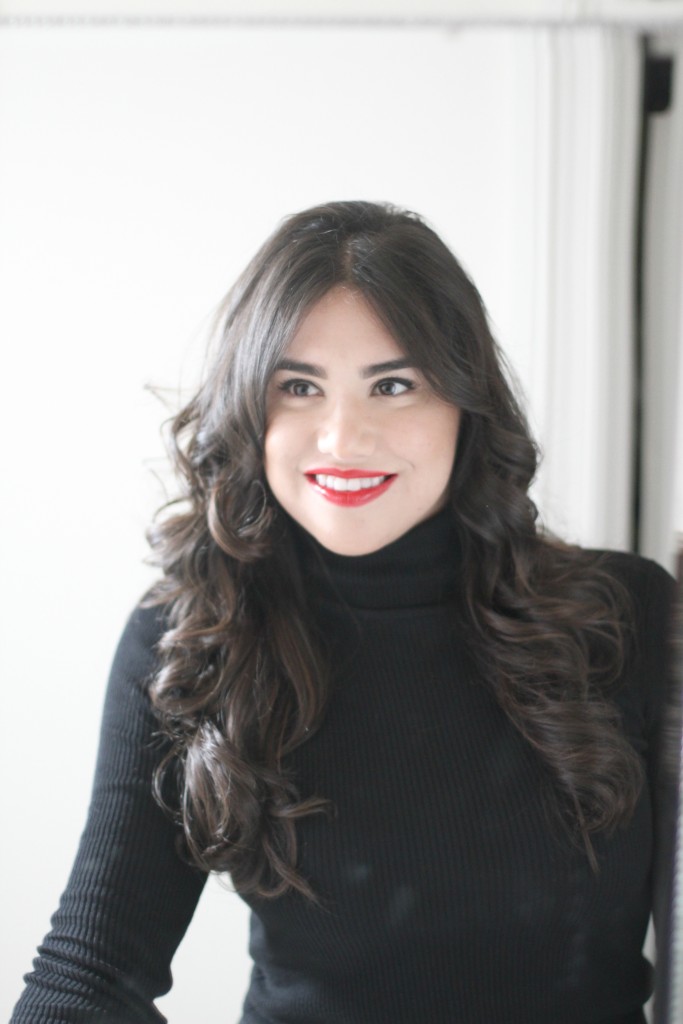 You can create three different styles with the BEACHWAVER including defined curls, loose beachy waves and glam waves. This ceramic, rotating curling iron provides easy, quality waves in minutes! Have you tried the BEACHWAVER? Sound off in the comment box below. To order your very own BEACHWAVER click the images below.
Special thanks to BEACHWAVER for sponsoring this post.