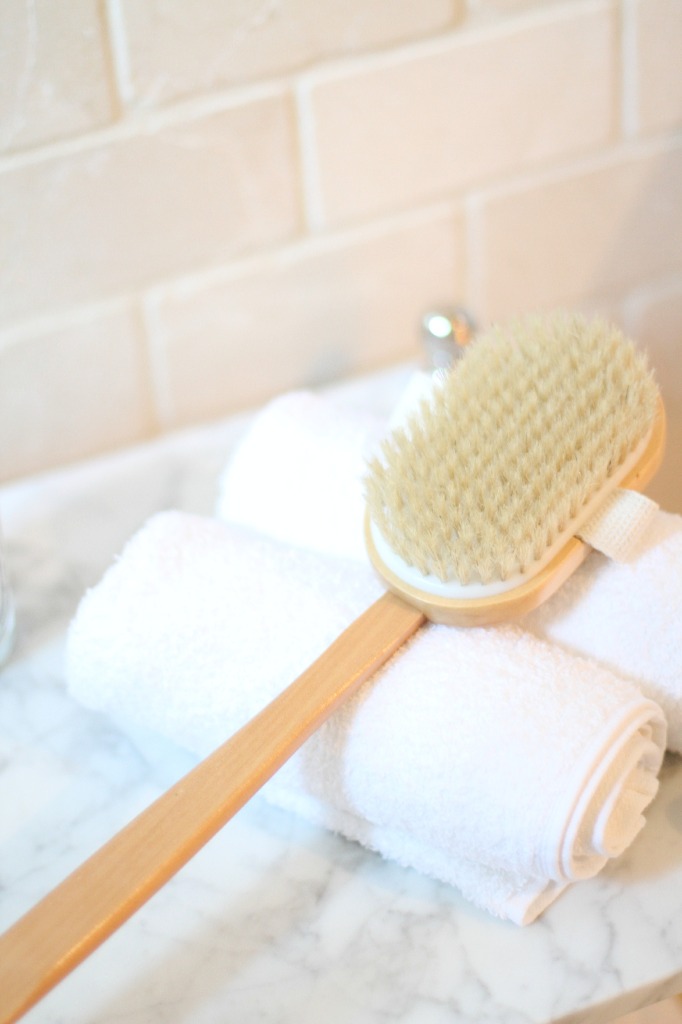 Recently I attended the #WeAllGrow Summit in Los Angeles and took a field trip with Neutrogena. I had an amazing time learning about health, wellness and detoxification. While I was on my field trip we visited The Springs LA which is a giant wellness center that includes an organic juice bar, a raw vegan restaurant/wine bar, a yoga studio, a holistic healing center and a pop-up shop all under one roof. During my visit at The Springs LA I  learned about Dry Brushing which is the practice of taking a brush and gently sweeping it over the body on a regular basis. This is something that I have been doing a while and it's a way that I keep my skin smooth and radiant. I wanted to share with you what I learned about dry brushing, why you should start to dry brush, and how you can brush.
Dry brushing has some major benefits.  It promotes circulation, gives you an ambulance of engery to get the day started, and its skin-toning benefits promise to minimize the appearance of cellulite. So why not incorporate it into your daily beauty regimen? To dry bush you begin by using a natural brush. Use long strokes over the entire dry body from the feet up, and hit all the spots. Legs front and back, the stomach, butt, and arms and any areas prone to cellulite. Dry brush those areas twice a day morning and night before you jump into the shower. You can also do a cold rinse shower shortly after for added circulation and to tighten up your pores. You're skin will be nicely  exfoliated after doing this and you'll feel great also.
Do you have any other tip and techniques you use to dry bush your skin? If so please be sure to leave them in the comment box below and if you haven't tried it be sure too!