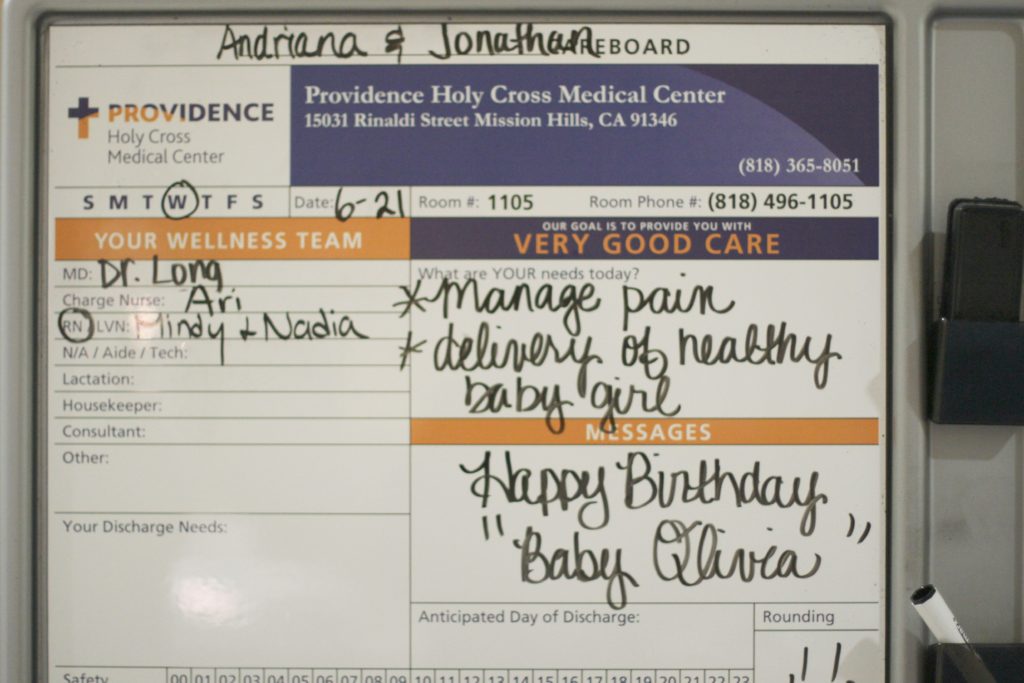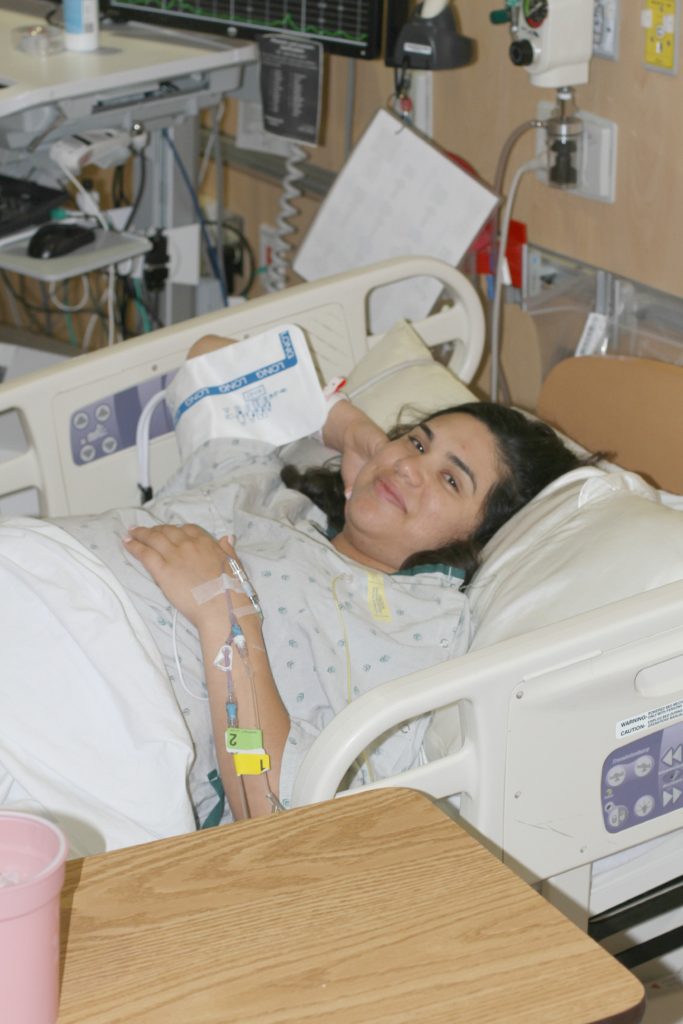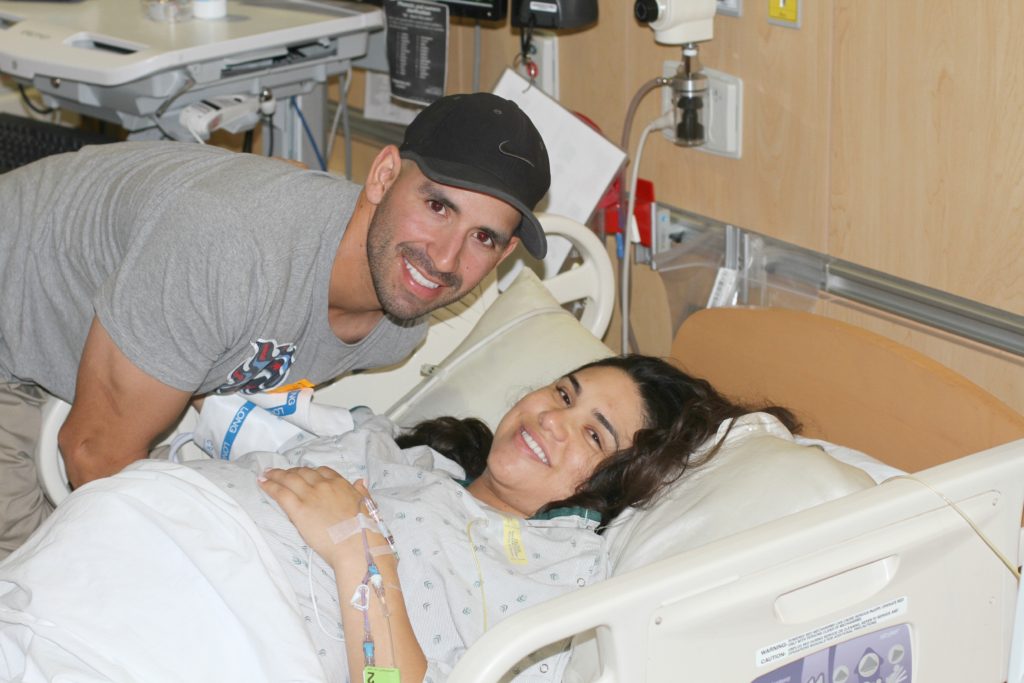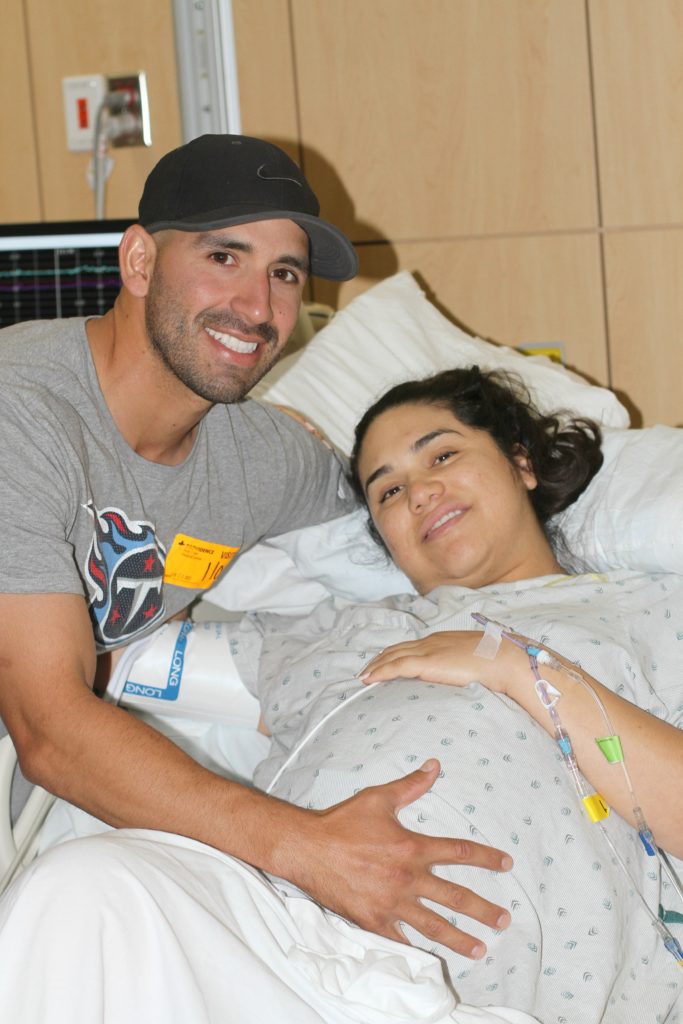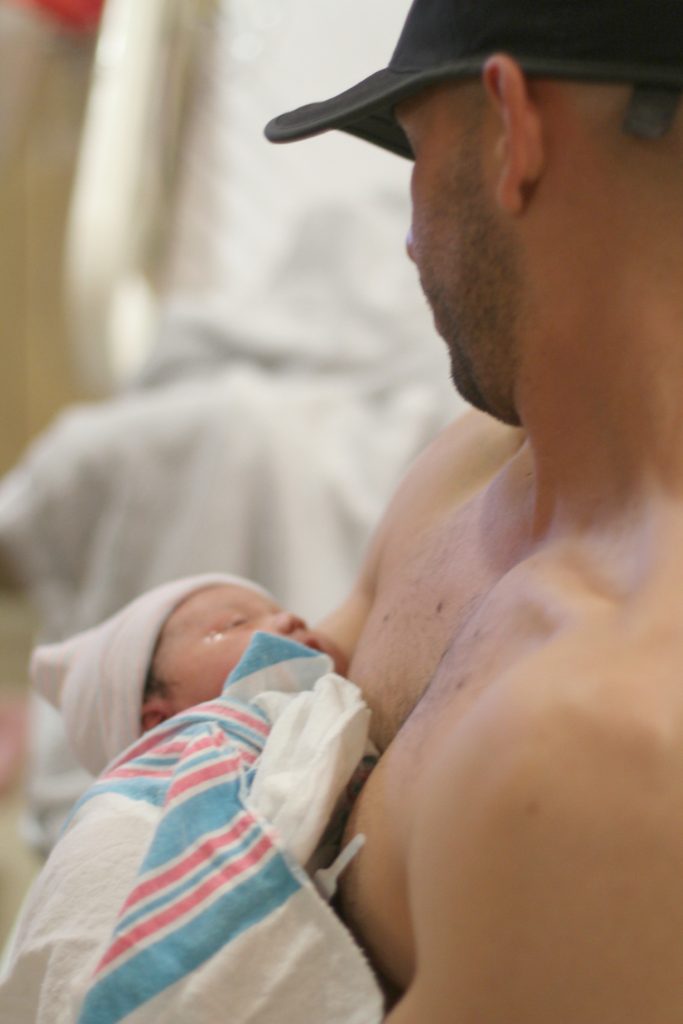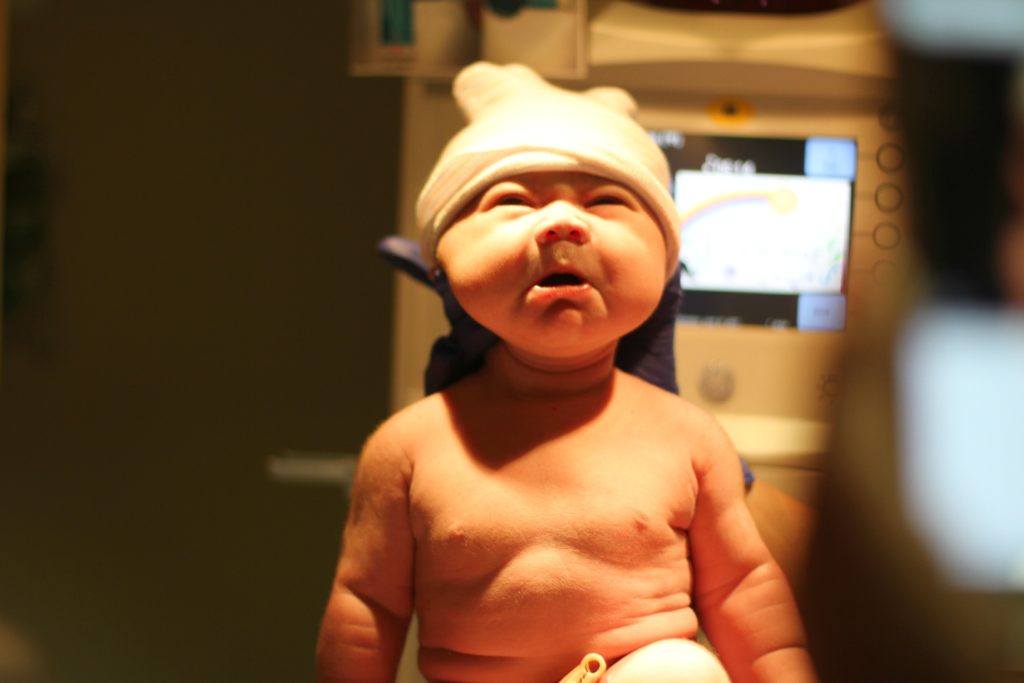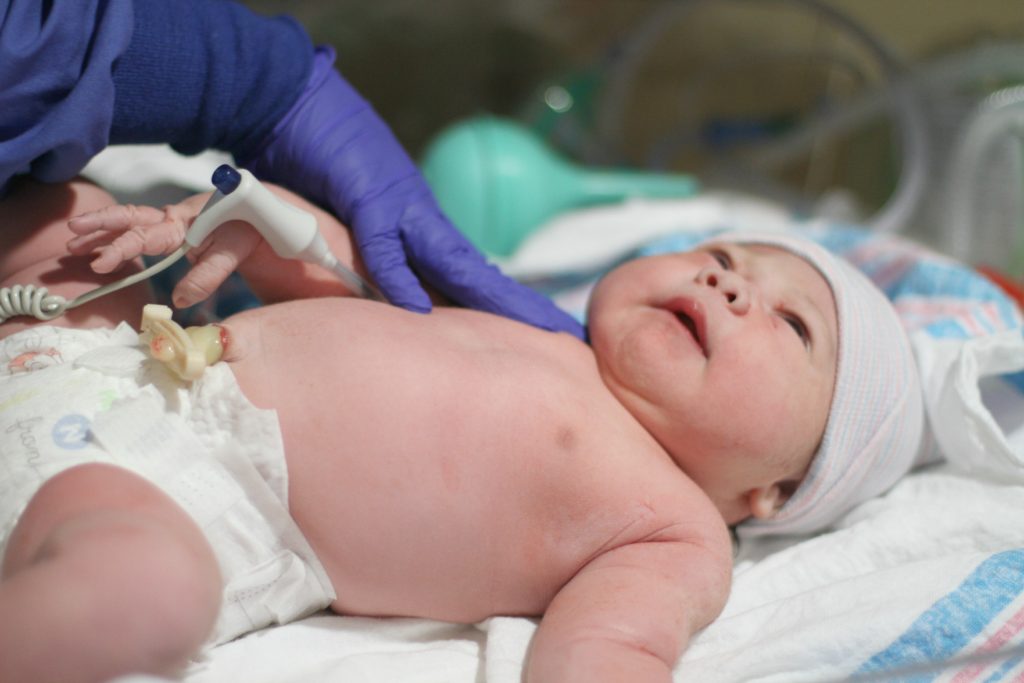 Hello Everyone…. it's been 7 weeks since my beautiful Olivia Rae was brought into this world. Adjusting to new mom life has been challenging. Nobody ever tells you how hard it can be. There are sleepless nights… breast feeding, pumping, cleaning, cooking, putting the baby to bed, and then you have to do it all over again. I have so much respect for parents now that I'm a  parent. I never knew how hard it actually was… none the less I'm so grateful to be given the opportunity to be blessed with my beautiful baby girl and no matter how hard it actually is… it's very rewarding when you see that you have procreated a beautiful baby and you get to see their smile each morning.
I was so emotional looking over photos of being in the hospital while being in labor. So let me share with you my incredible birth story of Olivia Rae. Olivia's due date was June 18th, 2017. I anticipated that she would be her sooner rather than later, since my OBGYN Dr. Rachel Long had told me she didn't believe she would go past her due date given that she had dropped and believed she would arrive sooner than the 18th. So we patiently waited for Miss. Liv to make her grand appearance.  The 18th rolled in which was Father's Day and we all got together, my family and Jonathan's family for a Father's Day BBQ at my parent's home. I went swimming and waited she still didn't arrive.
The following day was Monday, June 19th, 2017 and I was a little disappointed that she didn't arrive, Jonathan went to work that day and I went about my day, went for an evening walk and when we got back we went to bed and I woke up around 10pm to use the restroom and my water broke. At first I wasn't sure if it was my water breaking I literally thought that I peed myself. I called Jonathan over and he was like "you did not pee yourself." He was so anxious he called my mom and told her and he was ready to go to the hospital so I took a quick shower and got out and my water still continued to leak… so we hopped in the car and headed to the hospital.
"Today is the day," I thought to myself.. My girl is arriving! I checked in and they sent me straight to labor and delivery… they checked my vitals and had me rest. I was only 1cm dilated at the time and I wasn't feeling my contractions so they told me to go to bed and in the morning and I would most likely have my baby the next day… So I went to bed and we got up in the am and I'm still 1cm dilated and having minor contractions but they were tolerable. So we waited.. and I finally  began to feel my contractions but I still wasn't dilating. I was trying my hardest not to get an epidural I wanted to have a natural birth… but my contractions were killing me at this point and I was only 1 1/2cm dilated at the time. So I told myself let me get through the day and if I don't go into labor today I'm going get the epidural because my contractions would just continue to get stronger and at this point its been over 24 hours. I ended up getting an epidural on Tuesday evening and going to bed. I woke up on Wednesday June 21st and they told me that I was 9 1/2 cm dilated. I was going to have my baby today. They just wanted me to wait until I began having closer contractions. So we waited and waited, and my contractions began to die off.. I'm thinking to myself is this normally? Why is the reverse happening? When am I going to have my baby? So we call our family, and they all arrived ready to welcome my baby girl. My doctor arrives and tells me that we are going to begin pushing it's 12pm at this point. I begin pushing… And pushing and pushing.. it's 3pm no progress… so  my doctor tells me I might need to have a c-section since there's no progress… I was terrified. My one wish was to not have a c-section. I wanted to birth my baby vaginally…. so I rejected c-section and tried pushing more.. I think I was in every position possible to try to get my baby out. It's finally 5pm and I'm beginning to crown but there's still not too much progress.. so my doctor recommends c-section once again and I remember crying at this point and telling her I'm determined to push this baby out, so I push and push and there's still no progress… my doctor then tells me that I can try using the vacuum to help assist with delivery or else she will need to proceed with a c-section so I choose the vacuum, the only downside is if it pops off three times my doctor said will need to have a c-section. So we proceed with the vacuum and the delivery room was chaotic. There were about 10 nurses, & NICU nurses (just incase something went wrong with the vacuum delivery) in the room including my doctor, Jonathan, my mom, and cousin. I remember the charge nurse coming in on one side and other nurse on my other side guiding me through the delivery… telling me to breath coaching my breathing… all hovering over me.. like a movie. The vacuum then pops off not 1, not 2, but 3 times.. I thought ohh noo.. I'm going to need a c-section now. I think I had one last push in me to push my very hardest at that point to get my baby out and she finally she came! No c-section needed. On June 21st, 2017 at 7:59 pm, at 9 pounds 4 ounces Olivia Rae was welcomed into the world. It was the most painful and beautiful experience. I remember my husband coming right to me and kissing me telling me how much she looks like me. He's said "she's beautiful, she looks just like you." It was an overwhelming experience and we will forever be grateful for our little blessing ORH.