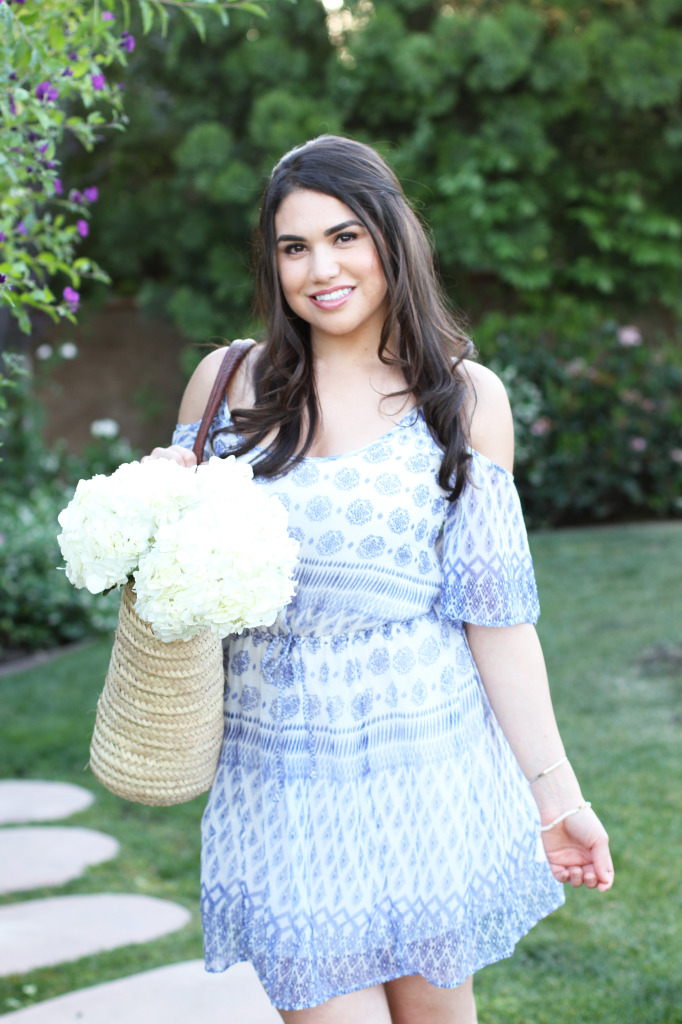 This is favorite little spring dress this season. I shot this right before I headed out to celebrate my Uncle's 50th Birthday this weekend. I really  just want to wear this dress again and again and again! I don't know what it is about off the shoulder dresses, but I think they're so sexy in a subtle way.
This one from Hollister & Co blows and billows so beautifully in the wind, especially with the semi-high hemline. With wedding season coming up I think this would make for the perfect guest dress! It has a toned-down pattern on the chiffon fabric and comes in different colors and patterns. But this  gorgeous shade of cobalt is my favorite. I decided to bring my french market basket out to bring out a little texture and how beautiful are these white hydrangeas? I love fresh blooms during the spring season  they make the perfect little gift to give to the hostess.
P.S. Hollister recently launched their spring dress event GET 25% off beginning April 15, 2015 for a limited time in Hollister Co. stores and online at HollisterCo.com. Shop my favorite off the shoulder dresses below!