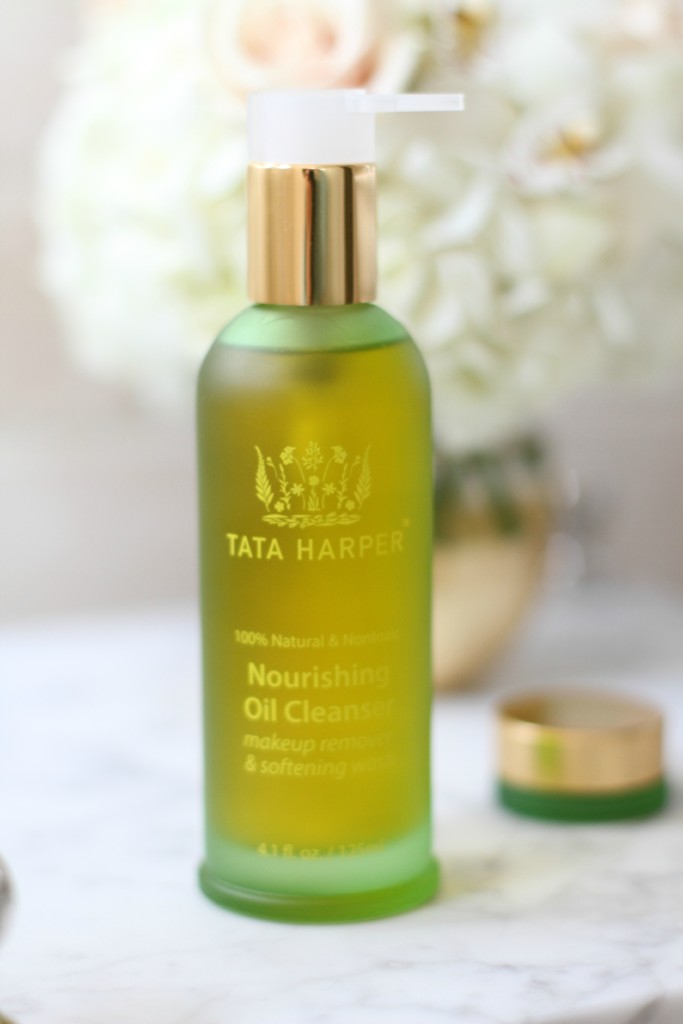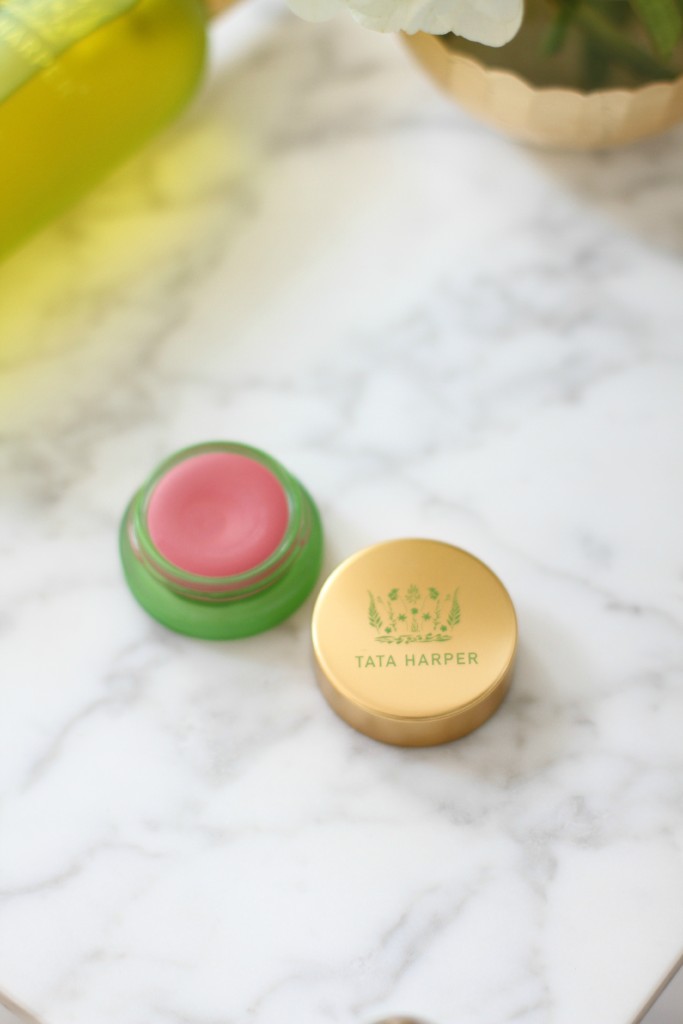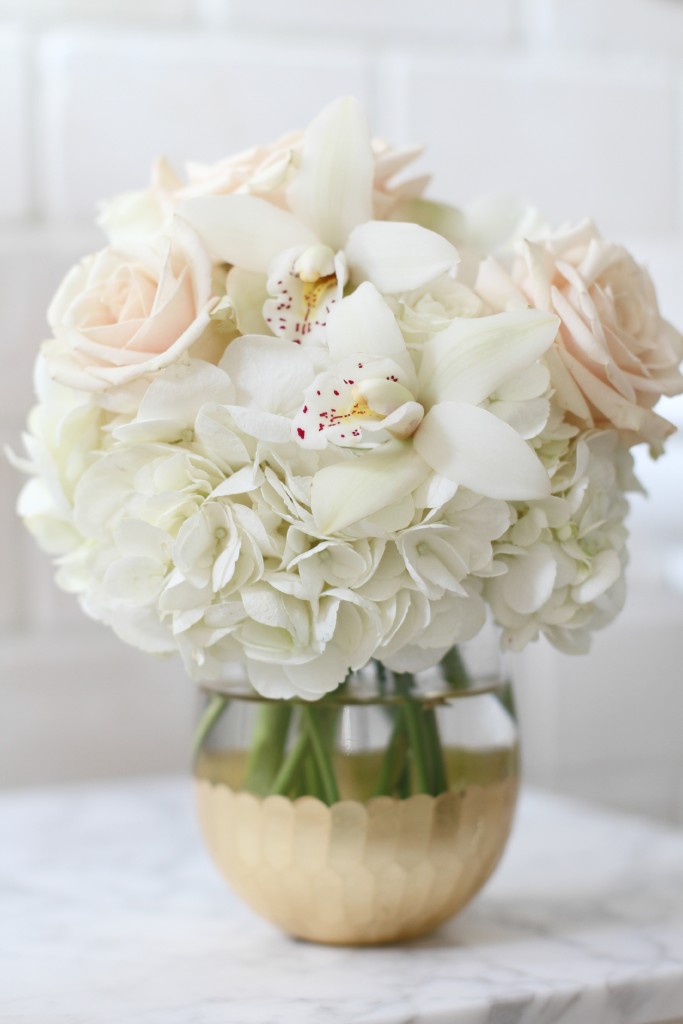 I've been on a major mission to find effective and luxurious natural beauty products recently and I've found exactly that with Tata Harper's 100% natural & non-toxic products. A few of her winter beauty essentials that I'm loving for this winter season are the Nourishing Oil Cleanser and the Volumizing Lip & Cheek Tint.
What I love about this Nourishing Oil Cleanser is that is is gentle yet it thoroughly cleanses my skin removing all the impurities from my pores while leaving my skin feeling soft and luminous. It's formulated with Vitamins A,C,E as well as Beta Carotene and Omega 3 which are all amazing vitamins for your skin. I like the idea of "feeding" my skin and this product does just that with it's healthy and non toxic ingredients. If you're looking for a facial cleanser that won't strip your skin or something that will nourish your dry winter skin this is the product to try – it leaves your skin feeling refreshed and is the perfect foundation for a flawless makeup application.
The Volumizing lip and cheek tint is also great  for a natural pop of color to add to your lips or cheeks while they give the illusion for naturally lush and the volume of youthful pump lips. I love to add this color to the apples of my cheeks for a flushed look, it also comes in 6 different shades which you can see here. What I love most about Tata Harper is that all of her products are 100% natural, organic and non-toxic. I try my best to eat as fresh, organic and clean as possible, so why not do the same for my skincare? As you all may know I'm a skincare fanatic, so I would love to hear what you guys are using in your beauty and skincare regimes. Share with me in the comments below! Make sure to click the images below to shop.
Thank you Tata Harper for sponsoring this post.