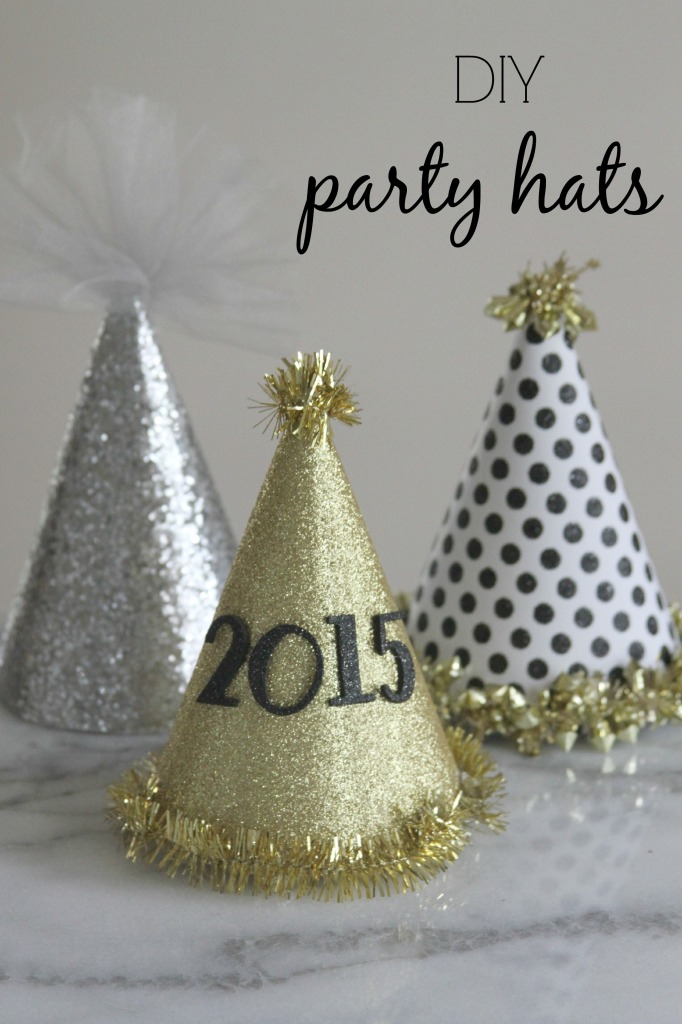 I can't believe that the new year is coming to a close! I've had a pretty amazing 2014 and I can only hope for an even better 2015. I wanted to thank you all for reading my blog and following me along throughout the year and wanted to celebrate the New Year with these cute little DIY party hats which are perfect to ring in the new year with.
They are super easy, all you need are a few supplies. I used  this printable and cut it out with scissors. Then I traced it along my favorite cardstock paper and used some tinsel and tulle to top off the hats and cut out cute glitter letters and stickers! I'm a little OBSESSED with them and can't wait to wear them tomorrow evening.
Leave a comment below and let me know if you like them and what other ideas you have for party hats!