ABOUT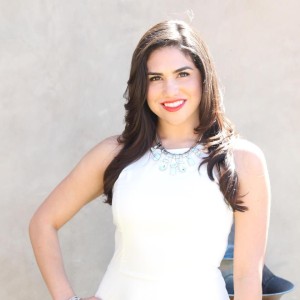 Hi, I'm Andriana Olivares!
I am a fashion and beauty blogger, editor, stylist, wardrobe consultant and aspiring TV Host/Reporter. On top of this, I am currently learning how to publish a book that I am writing about the history of fashion and the impact certain trends had on society. I graduated with a degree in Broadcast Journalism from California State University Northridge. While attending college my peers would cover hard news events and you could always catch me reporting on all the fashion events happening in Los Angeles. I have a passion for fashion and can't deny that! I interned at ABC7 News in Burbank California, then at Bubble Fish Media, which lead to another opportunity to work Style Fashion Week LA, then closed out my senior year with an internship at NBC4. I had some amazing opportunities which helped me learn and gain knowledge in production, reporting, writing, editing and have had some of the most amazing mentors in the business.
Now I am focusing on my blog, La Moda by Andriana Olivares to inspire women to feel confident by helping them make edits to their wardrobes and help them achieve affordable, fun style!
For a list of services please visit
here
.