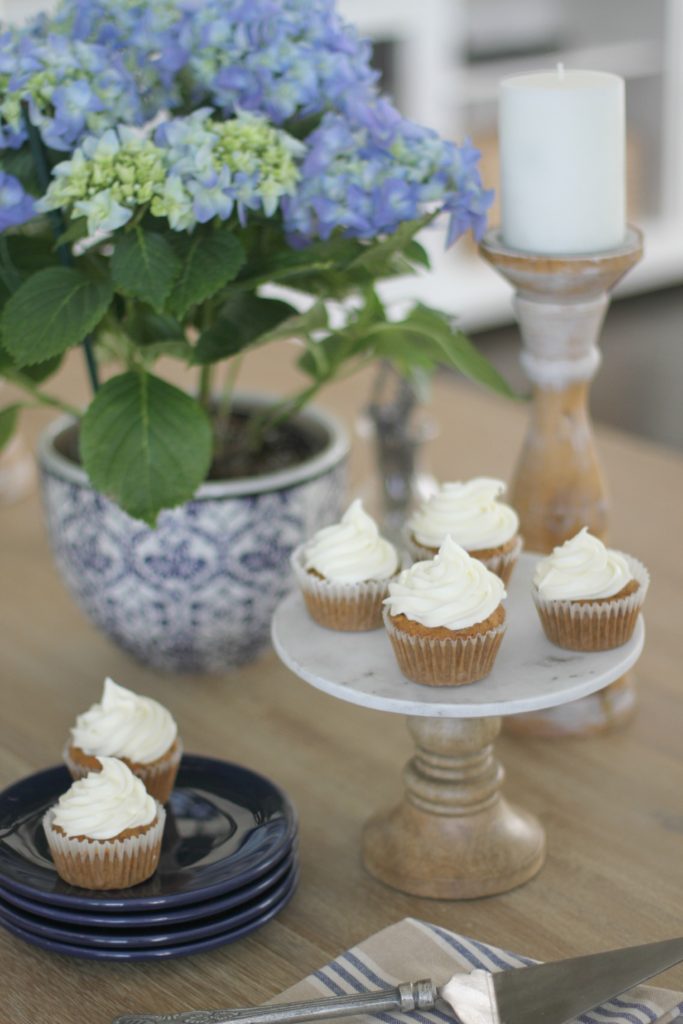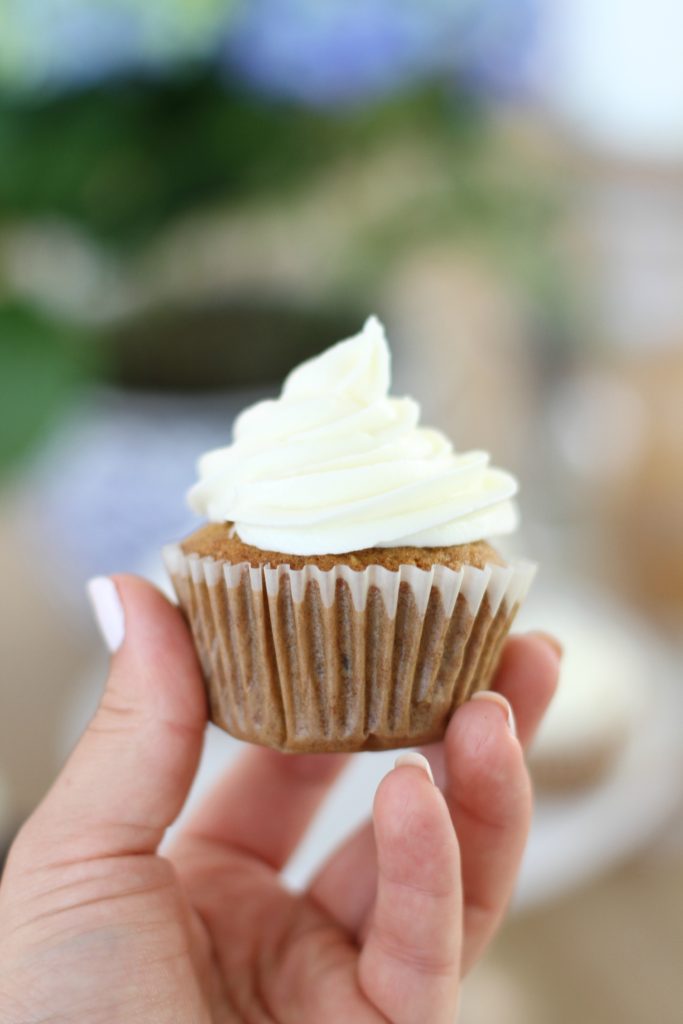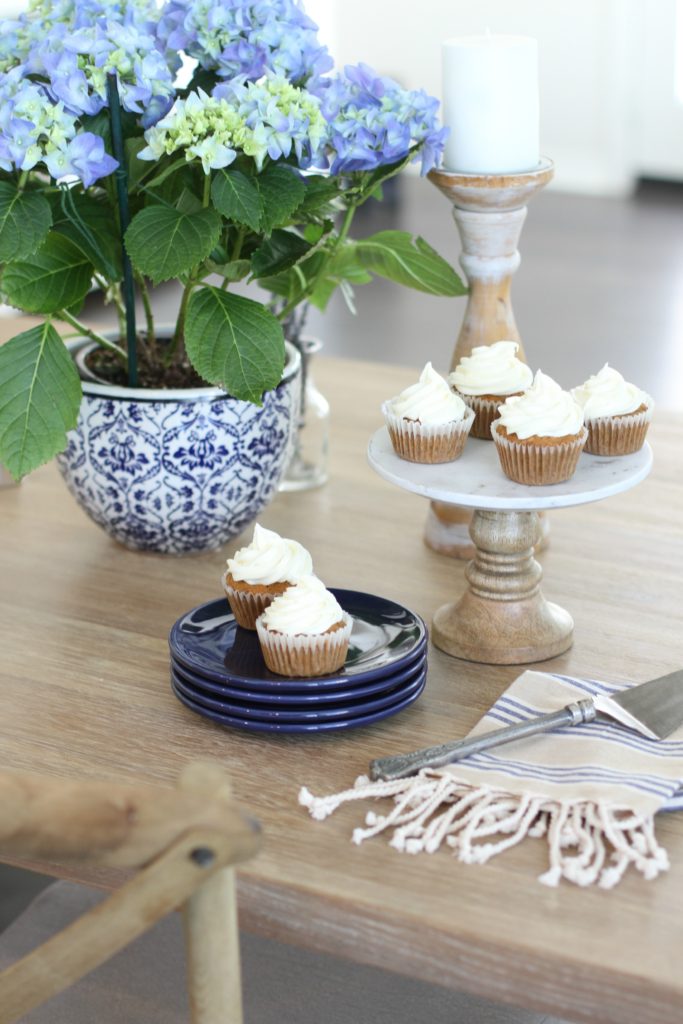 Happy Easter everyone! In honor of the Easter holiday, I wanted to share a recipe with you all that I love. It's my carrot cake cupcakes with cream cheese frosting. These cupcakes are one of my favorites and they remind me of the Easter holiday and baking with my mom. I hope you enjoy them. Do you have a special family recipe you make with your family for Easter Sunday? Let me know in the comments below!
Carrot Cake Cupcakes with Cream Cheese Frosting
Yields 12-14 cupcakes
INGREDIENTS
For the Cupcakes:
1 cup white flour
1 teaspoon baking soda
1 teaspoon of ground cinnamon
1 cup of chopped pecans
1/2 of raisins
A pinch of ground nutmeg
1 teaspoon of
1/2 teaspoon salt
1 teaspoon ground cinnamon
1 cup sugar
3/4 cups melted coconut oil (has to be melted before measured)
3 large eggs, beaten together
2 cups grated  carrots
For the Frosting:
1 stick butter (1/2 cup), softened
1  package cream cheese (4 oz), softened
2 cups confectioners sugar
A dash of vanilla extract
Directions:
Preheat oven to 350 degrees F. In a large bowl, beat together eggs, coconut oil, sugar. Mix in flour, baking soda, baking, salt, cinnamon, nutmeg and small pinch of ground cloves. Stir in carrots. Fold in pecans and raisins. Pour into muffin tin lined with cupcake liners. Fill each liner 3/4 full. Bake in the preheated oven for 18-20 min. Let cupcakes cool completely. While cooling, prepare frosting.
Directions for frosting:
In a medium bowl, combine butter, cream cheese beat with paddled mixer for a minute. Add in confectioners' sugar and 1 teaspoon vanilla. Beat until the mixture is smooth and creamy.
Pile the frosting high on the cooled cupcakes and enjoy!