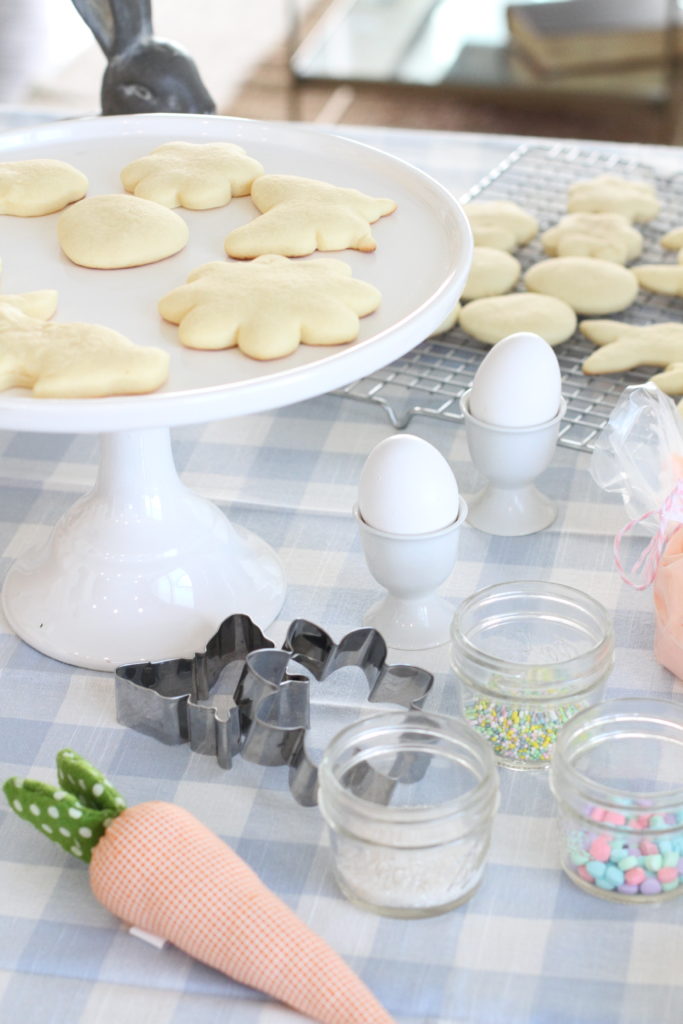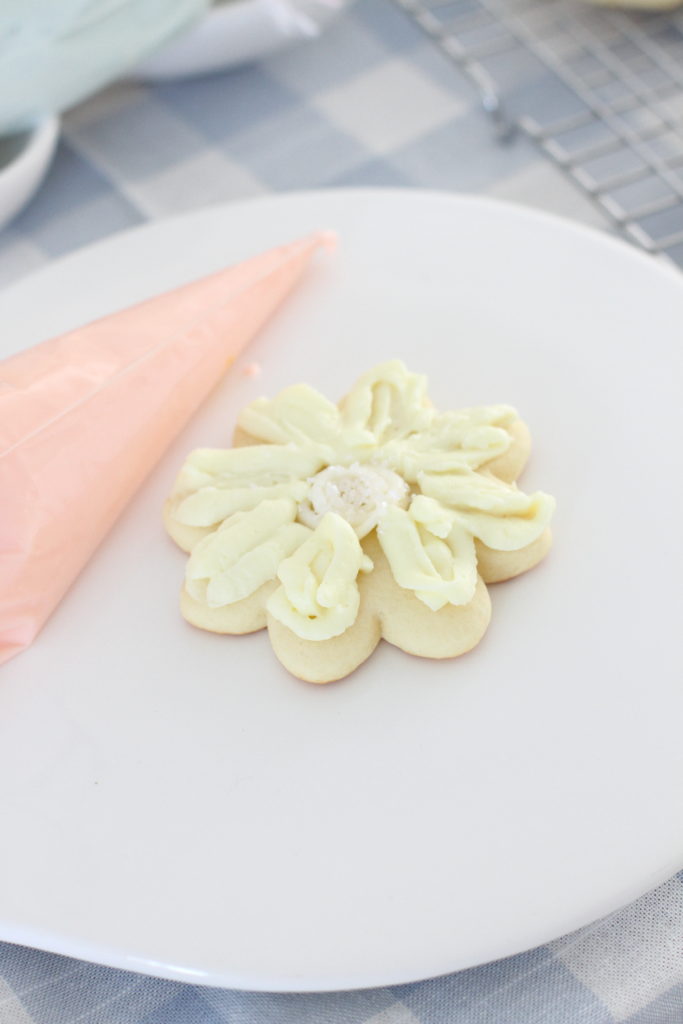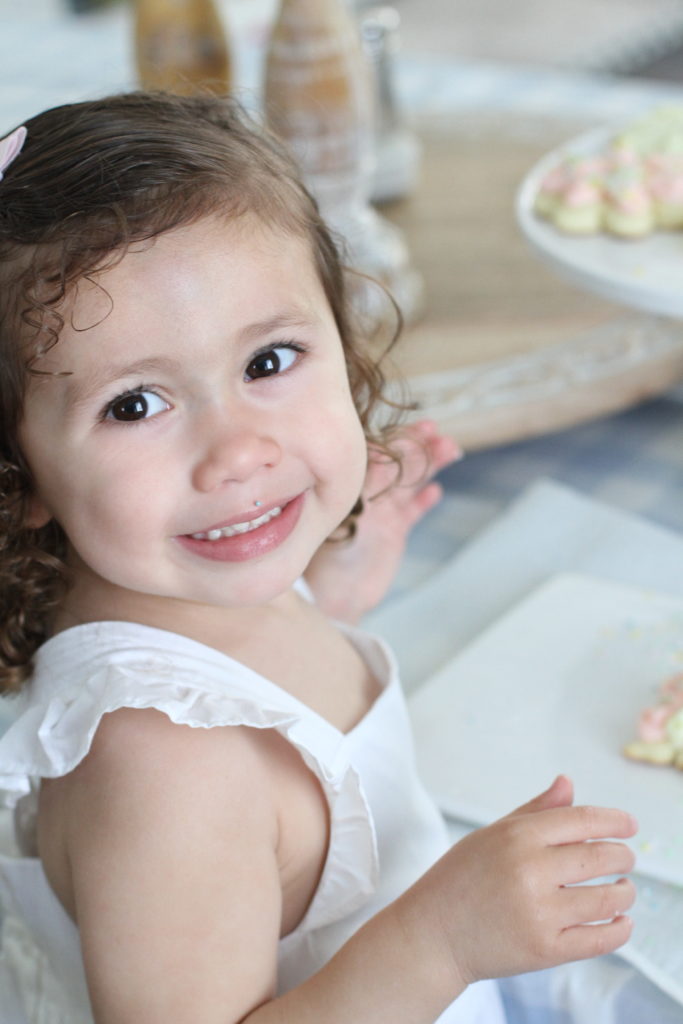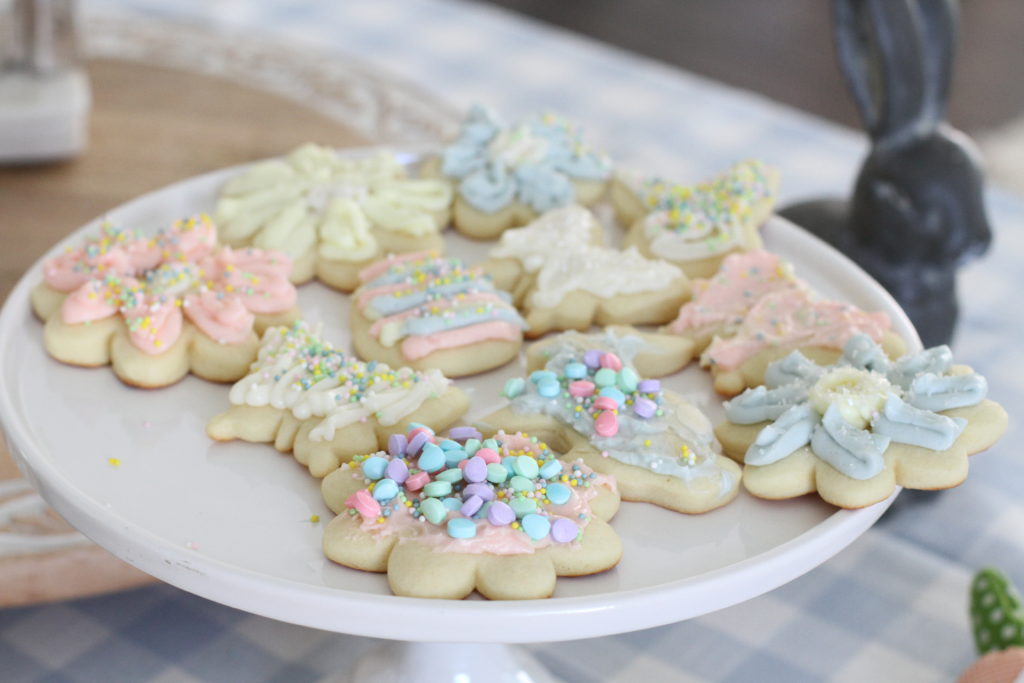 Since we've been spending a lot of time at home this past month, I wanted a way to celebrate Easter and make it really special for Olivia. We've been getting into crafting a lot this month. One of my favorite things to do during each holiday is make and decorate sugar cookies and we can each work on them and add our own little flare to the the cookies. These cookies are so easy and so fun to do! See the recipe below. Hope you enjoy these with your family at home this Easter Sunday!
Sugar Cookie Recipe:
Ingredients List for Dough:
1 cup softened butter (I use unsalted but you can use either)
3 eggs
1 cup sugar (heaping)
1 teaspoon vanilla
1 teaspoon almond extract
3 teaspoon baking powder
3 1/2 cups flour
Instructions::
1. Mix together wet ingredients with sugar, then slowly add baking powder and flour. I like to separate it into three batches and mix.
2. Mix well. I use my Kitchen Aid Stand Mixer to mix everything together until you can't see any flour.
3. Freeze dough for 15 minutes or until its firm. I like it to be firm so I get the perfect cookie cutter cuts.
4. Bake for 5 minutes at 375 on a parchment paper lined cookie sheet. I like my cookies to be extra soft and so I put them in for 5 minutes before they even start turn brown I take them out the oven.
Cream Cheese Frosting Recipe::
1 pound cream cheese *(2 sticks)
3/4 pound unsalted butter at room temperature *(3 sticks of 1/2 cubes softened butter)
1 teaspoon vanilla
1/2 teaspoon almond extract
1 1/2 pounds powdered sugar
*Mix together in mixer.
I like to add food coloring to our frosting. For these pastels I only use a small drop of food coloring to make sure my colors come out light.
I like to place our frosting in pipping bags and then we are set to decorate with cute sprinkles. ( Olivia's favorite Part)!