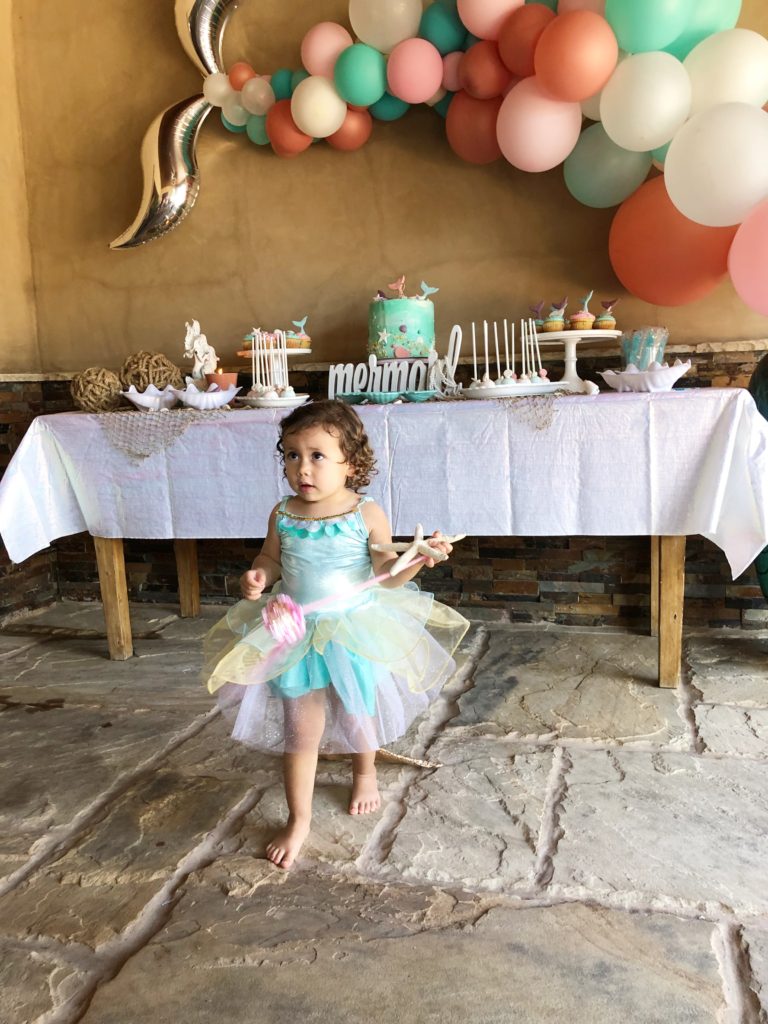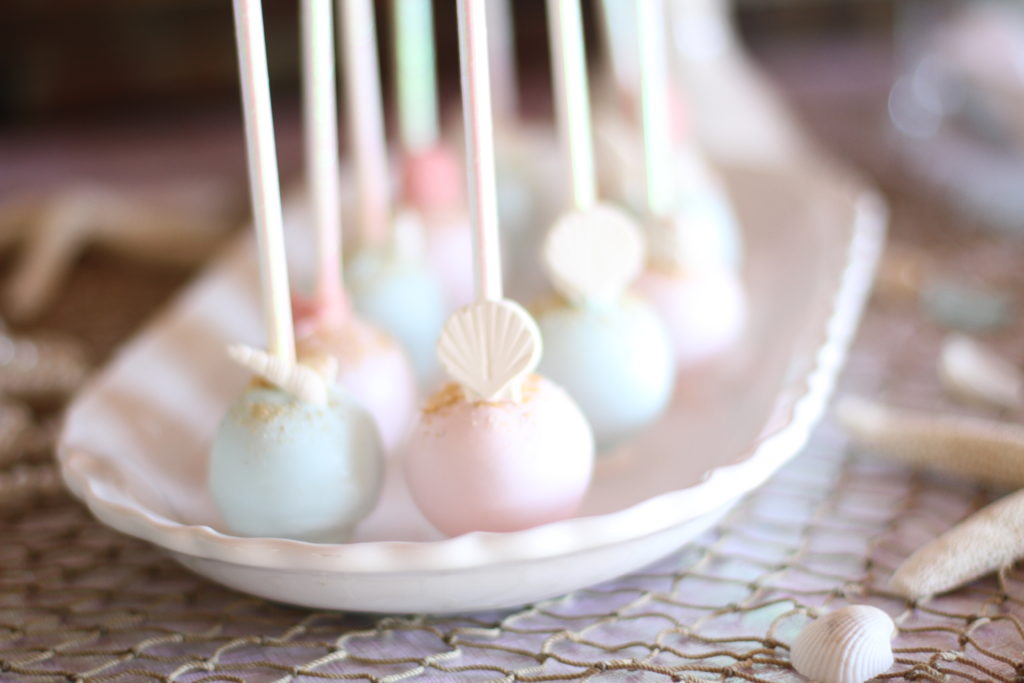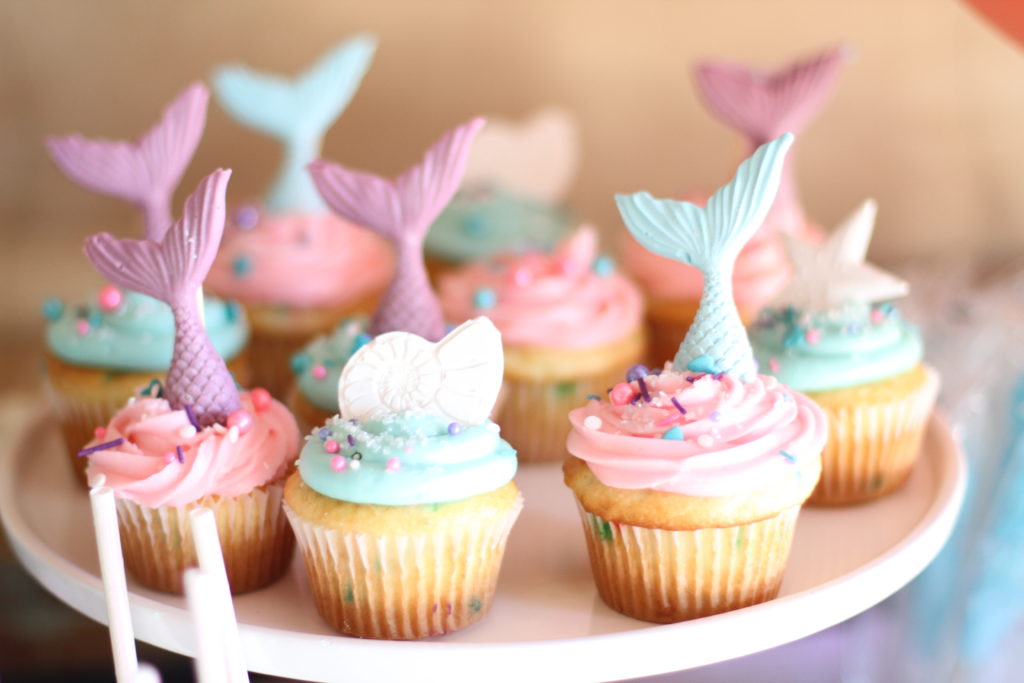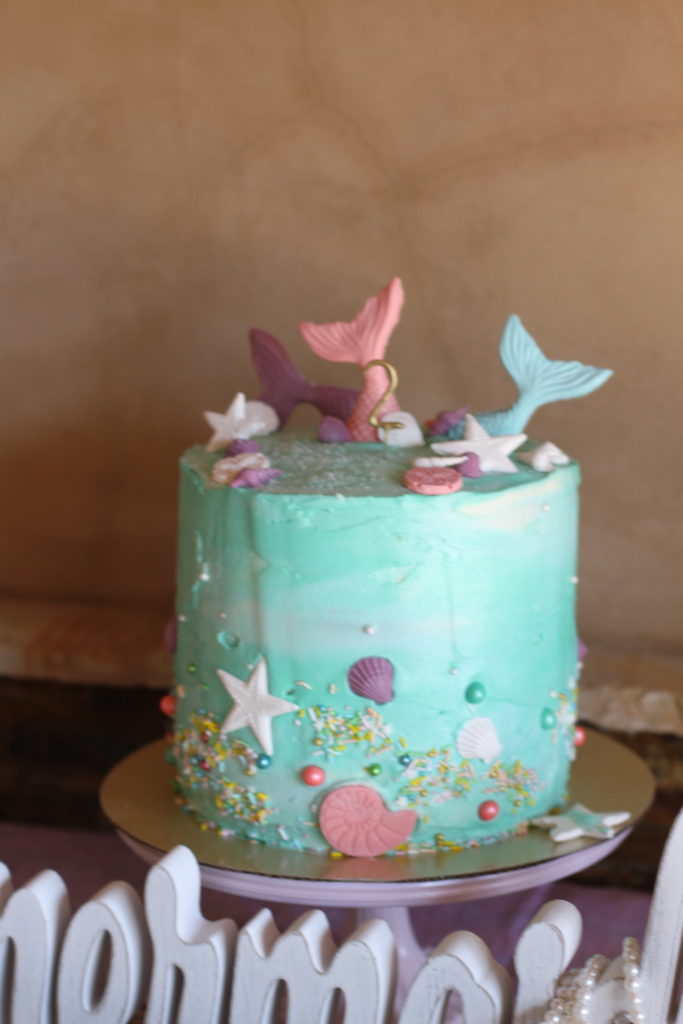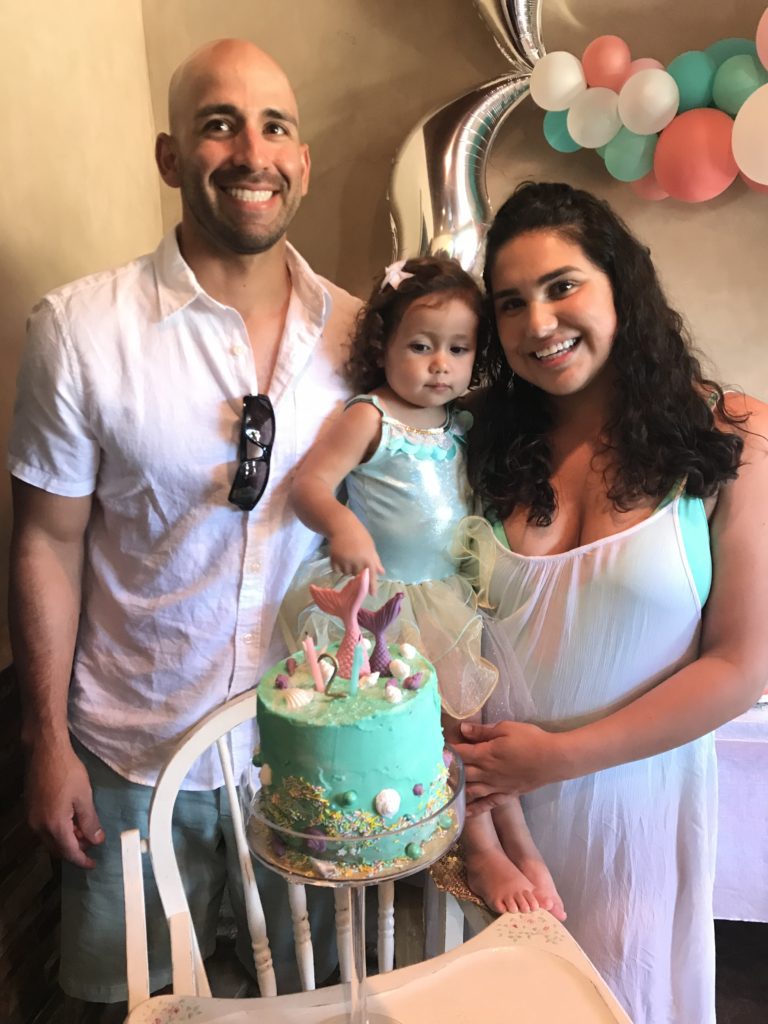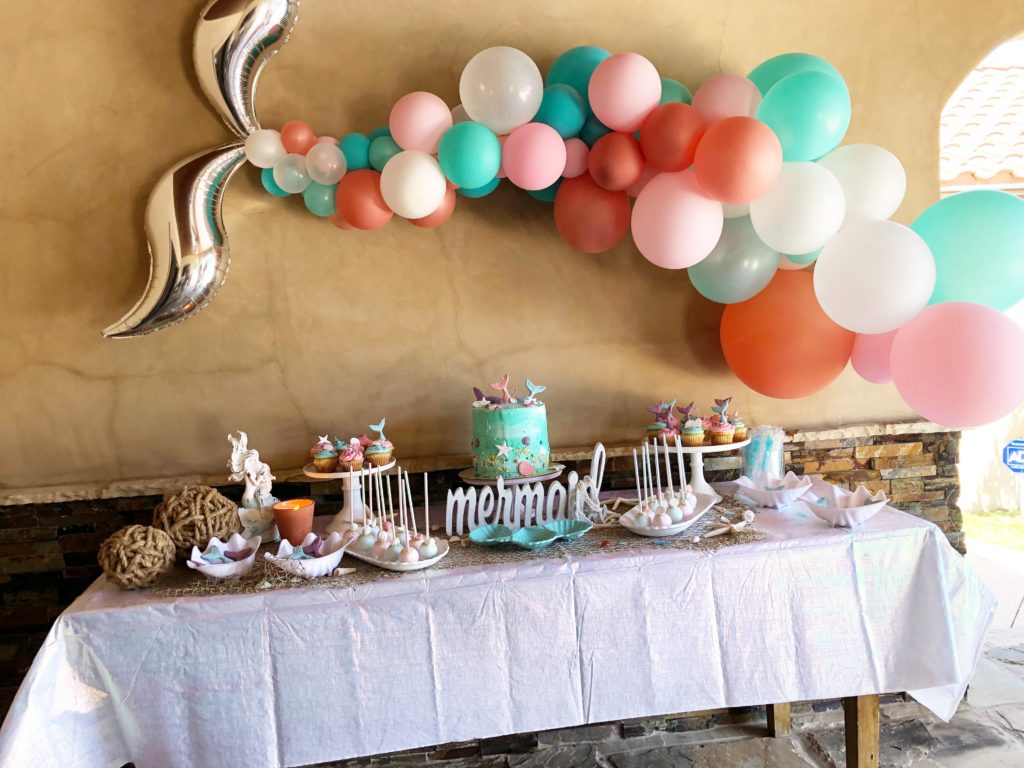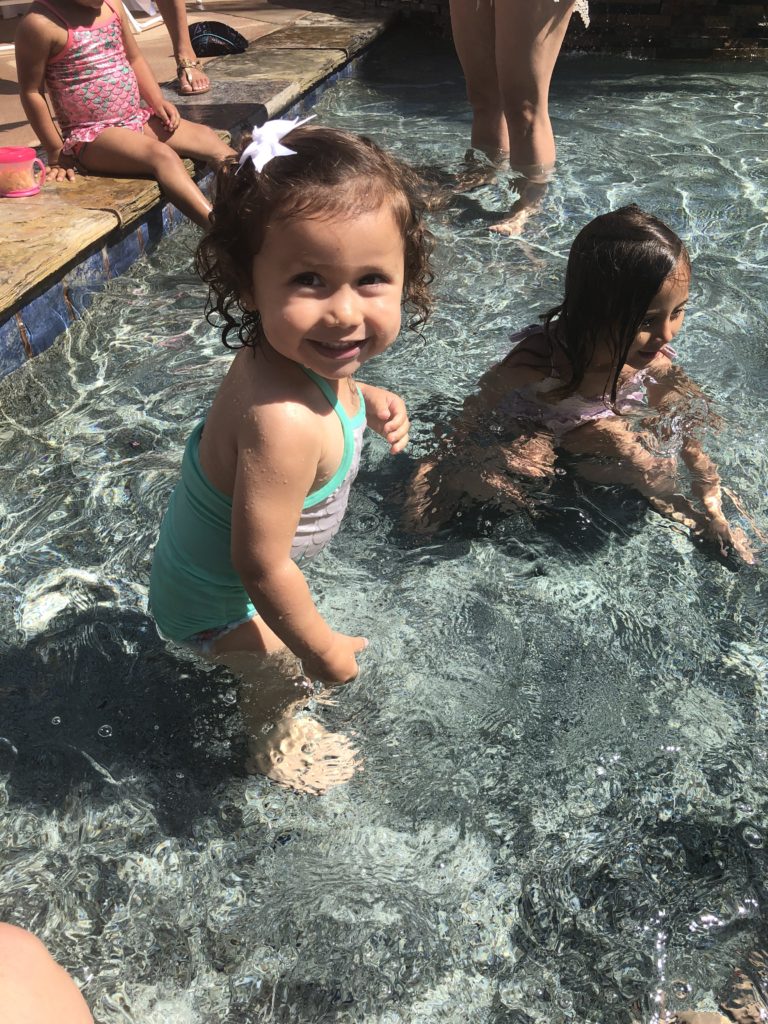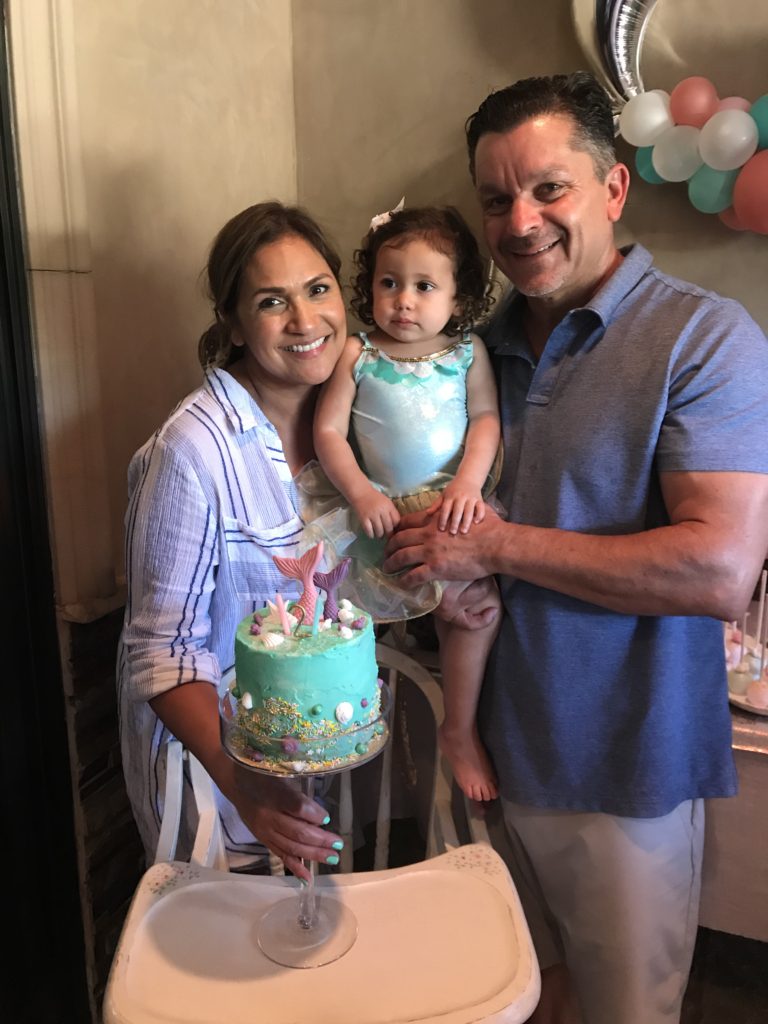 This weekend we celebrated Olivia's 2nd Birthday. I can't believe that my baby girl is two. I don't know where the time has gone. I wanted to include all her favorite things which are mermaids, balloons, swimming, and sparkle. She was definitely so exited to celebrate her birthday with family and friends.
I knew I wanted a Mermaid themed birthday for her since we've been watching The Little Mermaid on repeat but didn't want to have the actual Ariel disney character. We opted for a whimsical mermaid themed birthday instead. Thank goodness for Target they they had all the party decor I needed to make her party what it was. We purchased a mermaid tail ballon arch from Ollin Party Store. They make the cutest ballon arches and range from big to small. It came out so great. It was definitely the focal point of her birthday party celebration.
My aunt and cousin ( Sweet Ness Creations ) are both amazing bakers so I asked them to assist me in making her cake and cake pops.. My aunt baked the cake and helped me decorate it and my cousin made all the cake pops how cute are these? I made all the cupcakes. We also ordered cute mermaid cookies from Kurly's Cookies.
It was the perfect day to celebrate my Olivia Rae. I'm so happy we decided to throw her a party. They are memories that will last a lifetime. Thank you all who helped me in planning Olivia's birthday party and a BIG thank you to my parents who helped me plan this party and generously hosted it at their home. We love you!