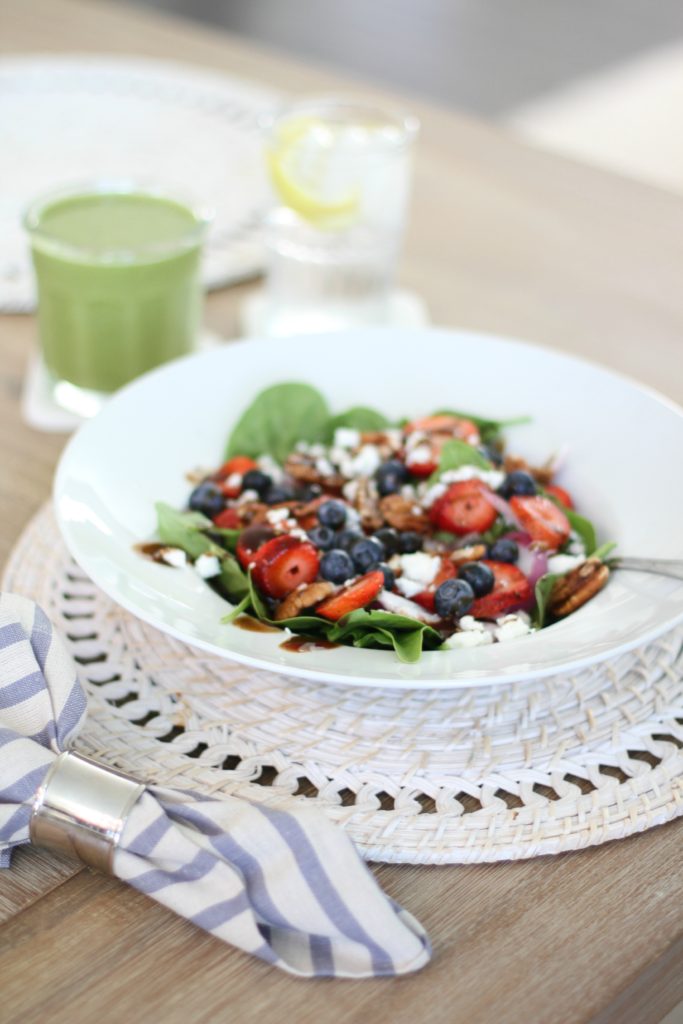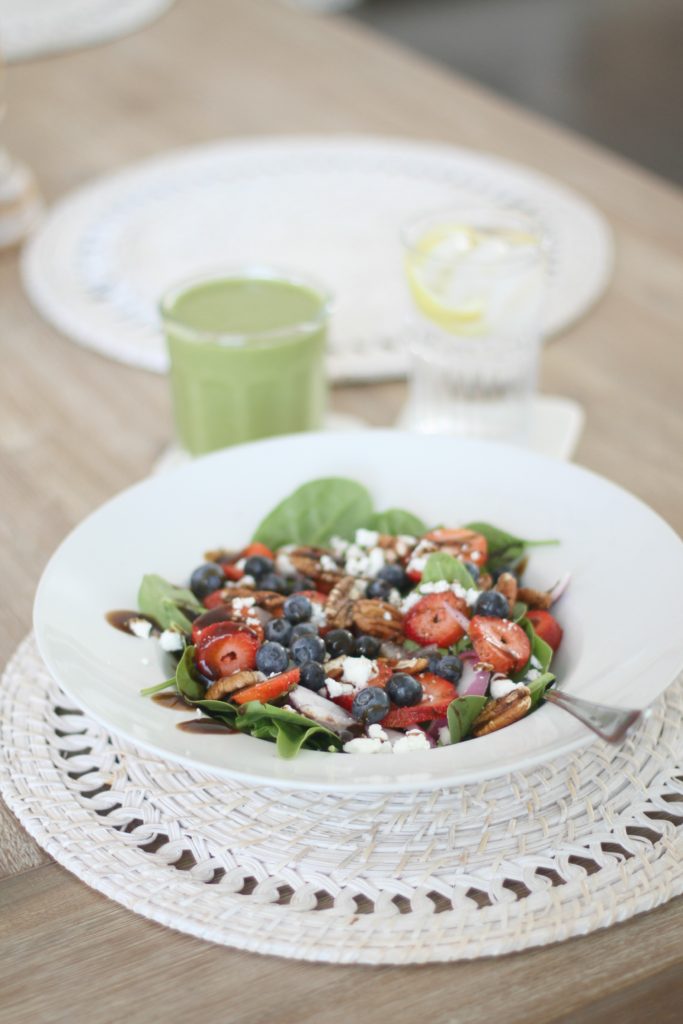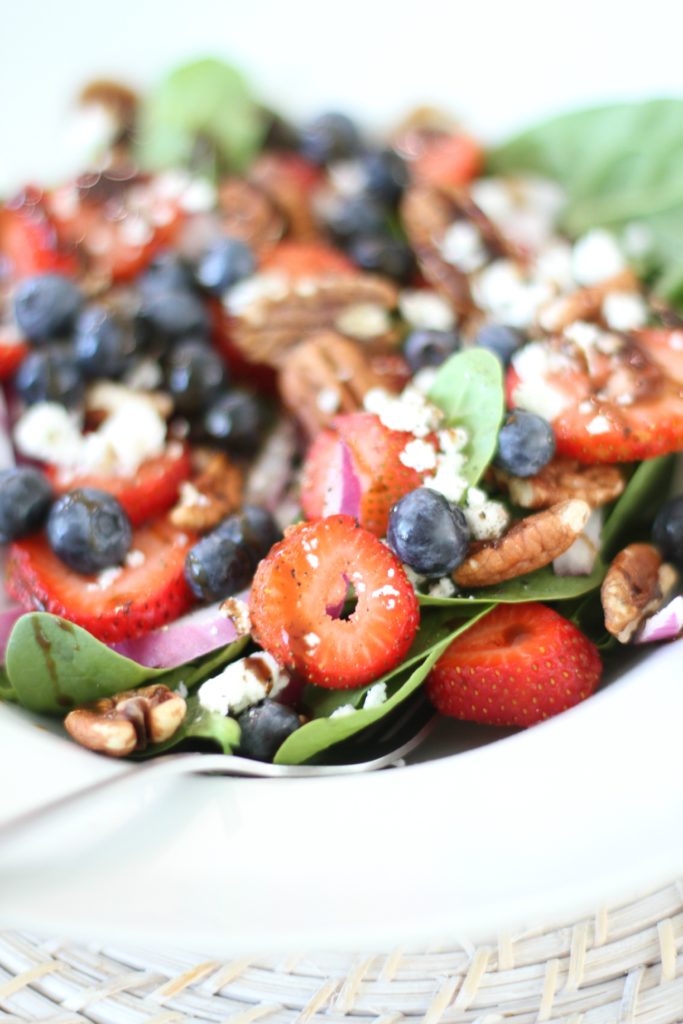 Hello Everyone!
Summer is almost here and I wanted to share a delicious salad that would be perfect to serve at your next backyard BBQ or lunch. I love this salad and I always enjoy eating fresh and delicious meals. Since being pregnant I've been making healthy eating habits and I want to continue eating healthy since I plan to breast feed and get back into shape after my sweet baby Olivia arrives. If you would like the recipe to this salad keep reading below!
Ingredients
Serving Size for 1. Multiply ingredients depending on how many people you are serving.
2 cups of Baby Spinach leaves
5 medium Strawberries
1/4 cup of Blueberries
1/4 cup of sliced red onions
1 tablespoons of goat cheese
A handful of pecans
A pinch of salt
A pinch of pepper
Balsamic Vinaigrette
Olive Oil
Recipe
Combine the spinach, strawberries, goat cheese, onions, and pecans in a large bowl.
Stir the balsamic vinegar  together in a bowl; slowly stream the olive oil into the mixture while whisking continuously. Season with salt and pepper. Drizzle the dressing over the salad just before serving.