This is a compensated campaign in collaboration with Unilever and Latina Bloggers Connect. However, all opinions expressed are my own.
When I step out of the house I love to look my very best. As an aspiring TV host/reporter  and a fashion/beauty blogger living in Los Angeles, you just never know who you might meet. I always strive to look my very best and feel red carpet ready wherever I am. Whether it's switching up my make-up routine, trying a new hair style, or even making some edits to my outfit. I love to put my best-self forward and feel divina all day long.
Being a Divina Latina to me simply means being confident. Total confidence makes me feel smarter, funnier, and more beautiful than ever. A couple of the things that help me convey that confidence and express my inner Divina Latina are having a sophisticated but comfortable outfit on and clear glowing skin.
Before putting on my #OOTD (outfit of the day) I use  a couple of products that help me accomplish great skin, one of the products is Caress Tempting Whisper Body Wash, this body wash in Wild Peony & Red Plum smells amazing and makes my skin feel soft right out of the shower. The second product is POND'S® Luminous Finish BB Cream it helps even out my skin tone and conceals all of my little imperfections without looking caked-on and it gives me that natural "J'Lo" glow!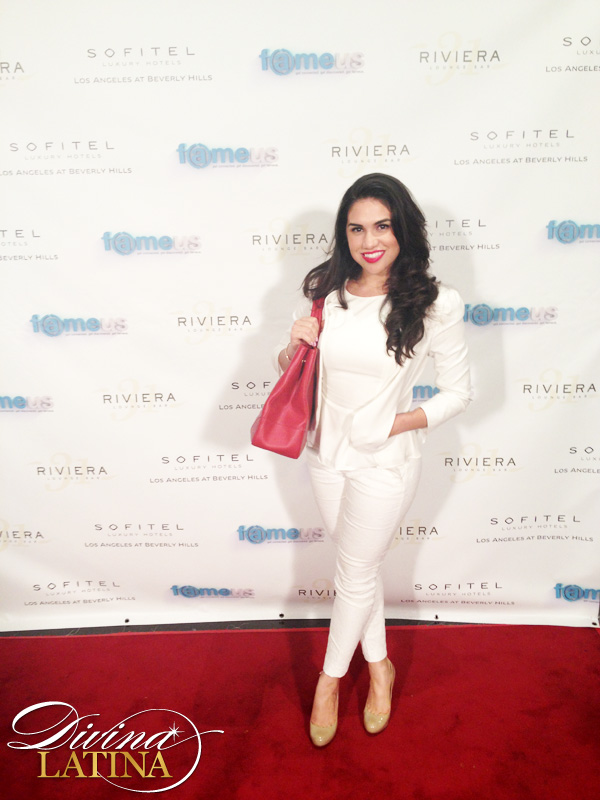 Now, you too can look red carpet ready everyday! Both of these brands are very accessible especially this fall as TRESemmé, POND'S®, and Caress®  are teaming up with Walgreens to offer great deals and tips on how to incorporate these products into your daily beauty regimen! Select Walgreens across the country are hosting exclusive Divina Latina beauty events on Saturday, October 26 where you can receive professional beauty tips, samples and more! You can also get 2k Balance Rewards when you buy 2 TRESemmé, POND'S® or Caress® products from now until 10/26. Click here to find a beauty event near you!
Now it's time for the Giveaway!
You can win a $20 gift card to Walgreens when you leave a comment below sharing what it means to be a Divina Latina? And what you do to feel red carpet ready? Answer these two questions before 10/30/2013 for a chance to win!
Join the Party! RSVP HERE to join the Divina Latina Twitter party on 10/24 and more chances prizes with hashtag #LatinaRedCarpet! Follow me on Pinterest, Facebook, Twitter and Instagram and use the hashtag #LatinaRedCarpet to share what it means to be a Divina Latina!
Have beauty questions? Visit the Divina Latina Facebook page for exclusive content to help you achieve a camera-ready look! 
 Now go comment Divina's!