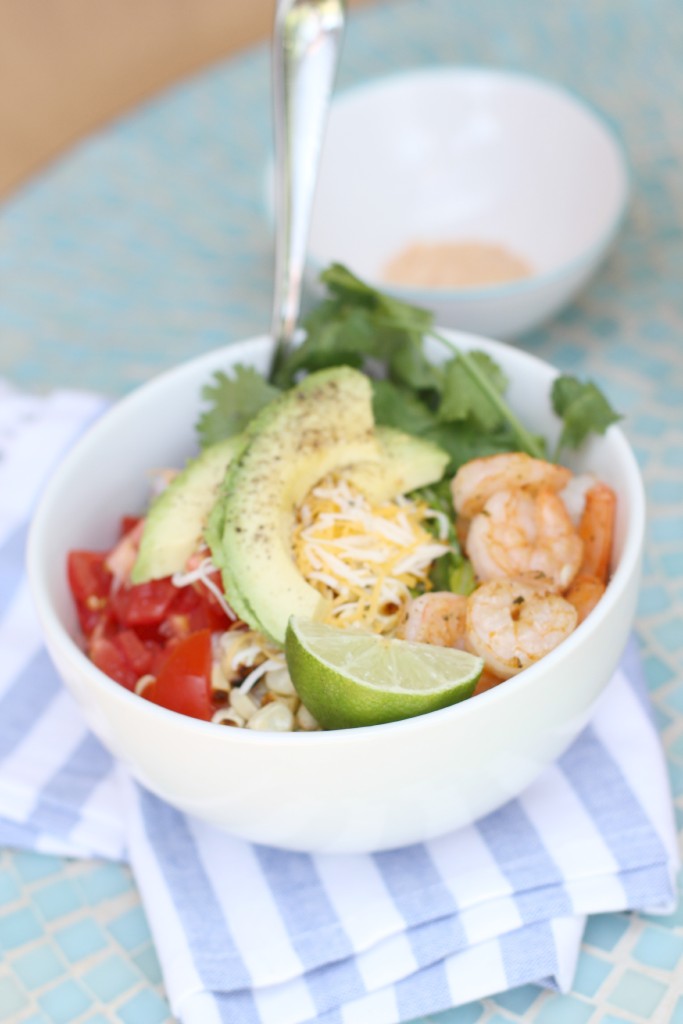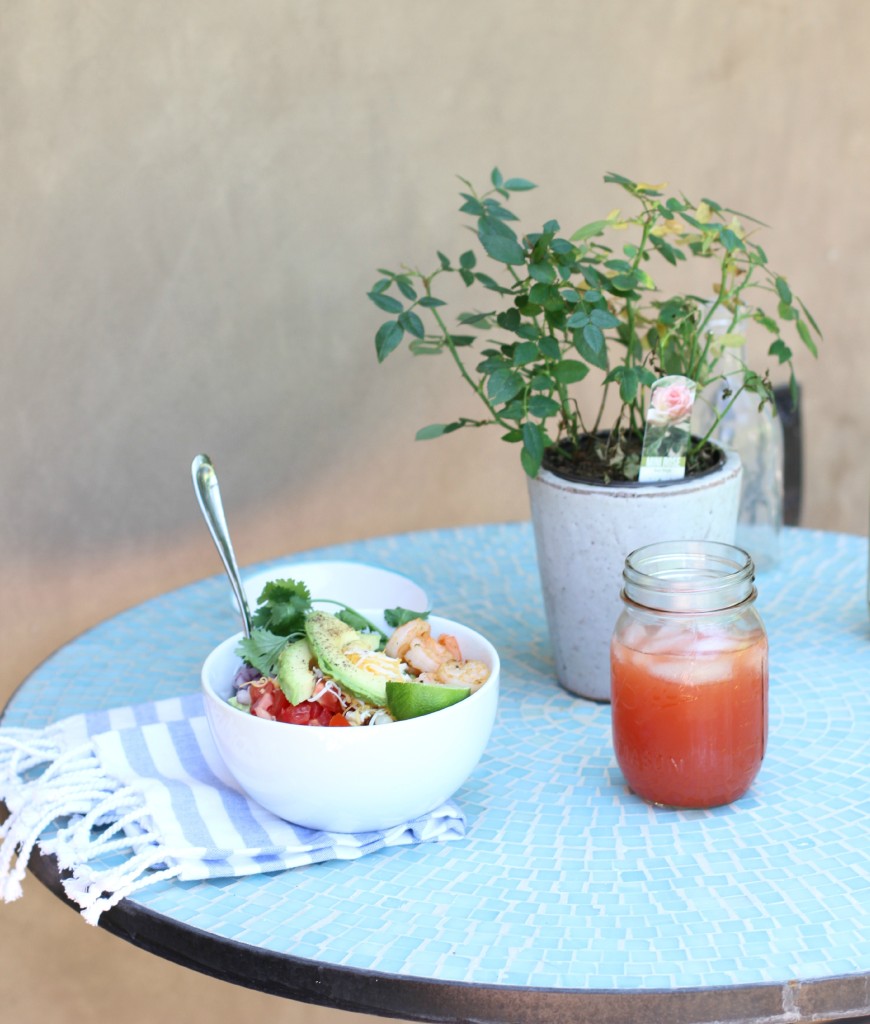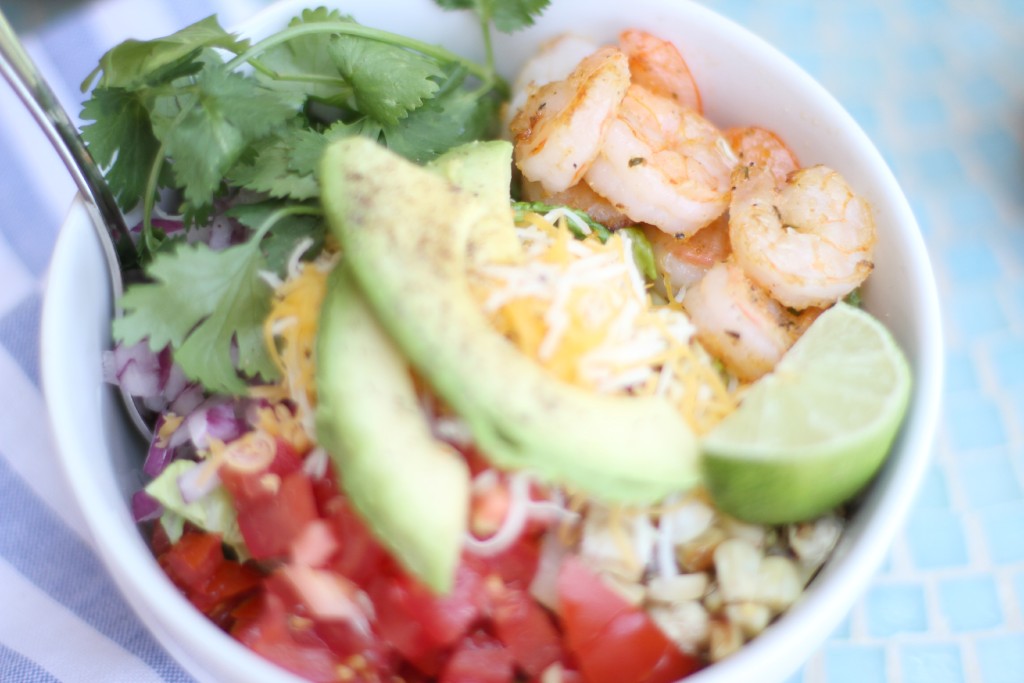 Burrito Bowls have always been a meal that I reserve for day that require little effort. My go-to recipe consists of a few ingredients like grilled chicken, steak, or shrimp with whatever toppings we have in the house like salsa, avocado, cheese, cilantro. I decided why not share this tasty recipe with you all. It's the perfect meal for a summer night and you can have everyone assemble their own bowls to their liking- how about that for an easy meal?
What you'll need…
2 heads of romaine lettuce
1 lb. raw shrimp (or your favorite meat)
4 garlic cloves lightly crushed
1 tsp. salt & pepper for taste
2 tomatoes diced
1 petite red onion diced
a bunch of cilantro chopped
1 cup of jack and monterey cheese
lime for taste
Spicy Mayo
1/2 cup mayonnaise
1 tsp garlic salt
5 drops of Tapatio hot sauce
Recipe
Lightly butter pan over low heat. Once butter has melted add crushed garlic and shrimp and grill until shrimp turn orange and are lightly browned. While shrimp is cooking chop all your ingredients. Once the shrimp is cooked fully add all your chopped  ingredients to your  bowl adding in the shrimp lastly and drizzle with lime juice. I added chunks of avocado, shredded lettuce, a little lime juice, jack/monterey jack cheese, cilantro, onion and tomatoes. You can add any  ingredients you desire.  There you have it an easy-peasy burrito bowl!